Category
Retail Commercial Architecture
The nice and relaxed environment of the beach was receiving a great innovation to enjoy in style the hotter season of the year: a new unit of Renner, a retail network specialized in clothing trade.
The main challenge of the project was to design a store that has the visual standard of Renner stores and, at the same time, has an atmosphere that reminds the beach – which has different solutions from a store located in an urban context.
Secondary Challenges
To meet the city laws, like maximum areas of site occupation versus areas to support the store needs, facade interferences regarding the need of marquee, maximum height and so on.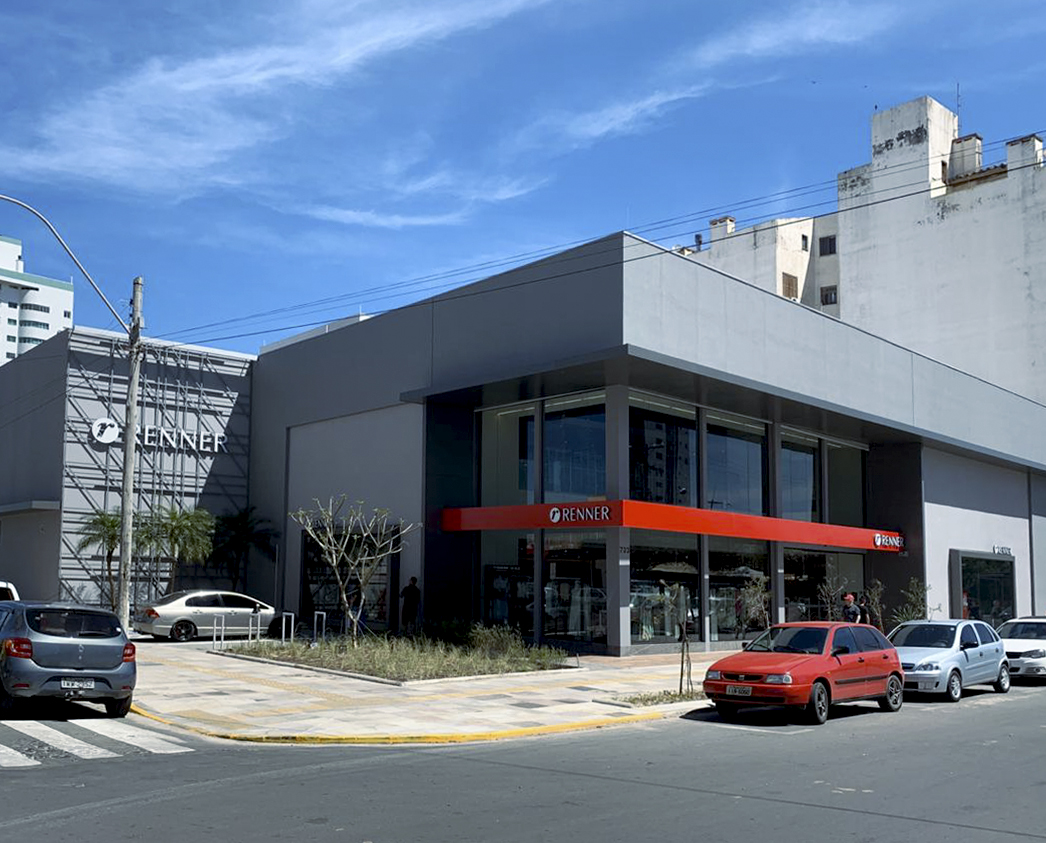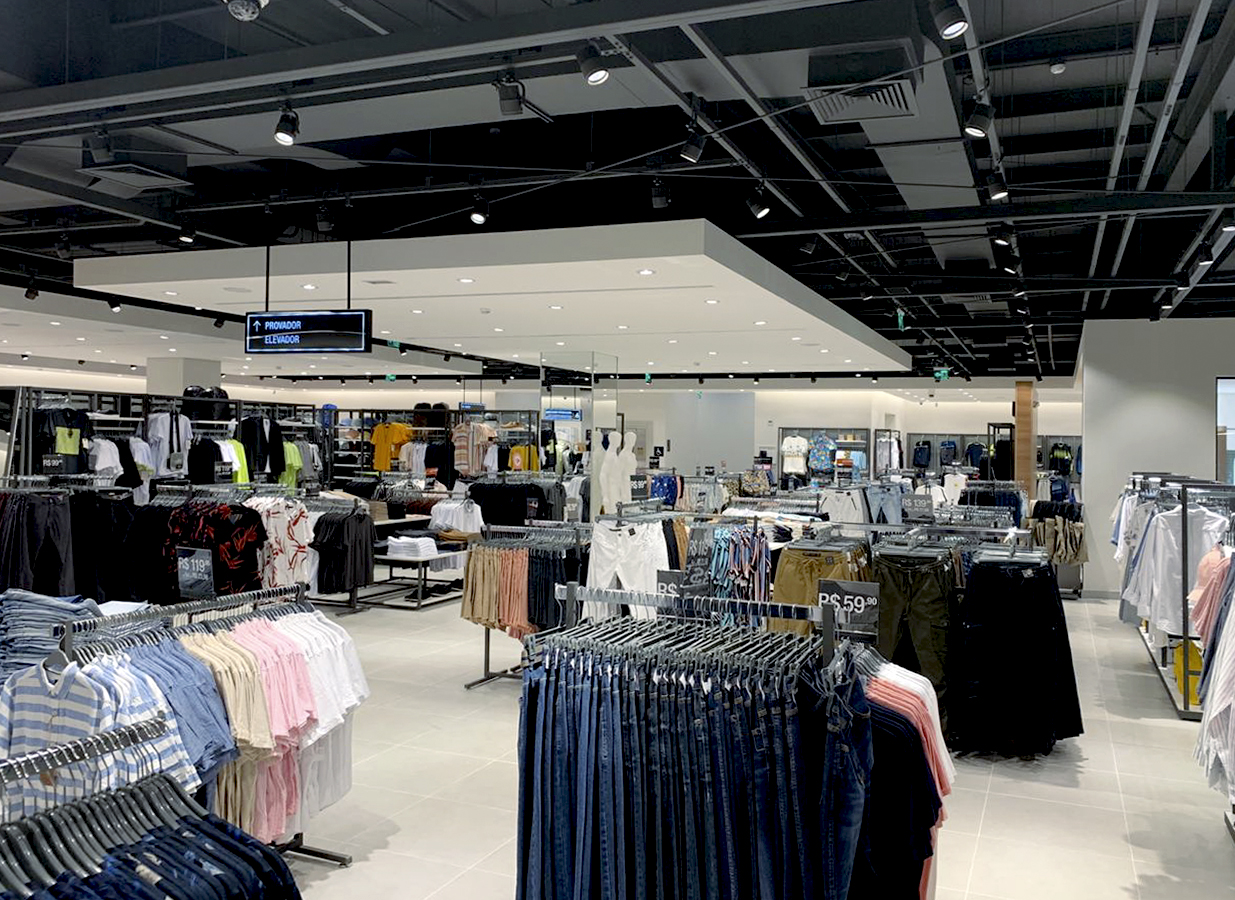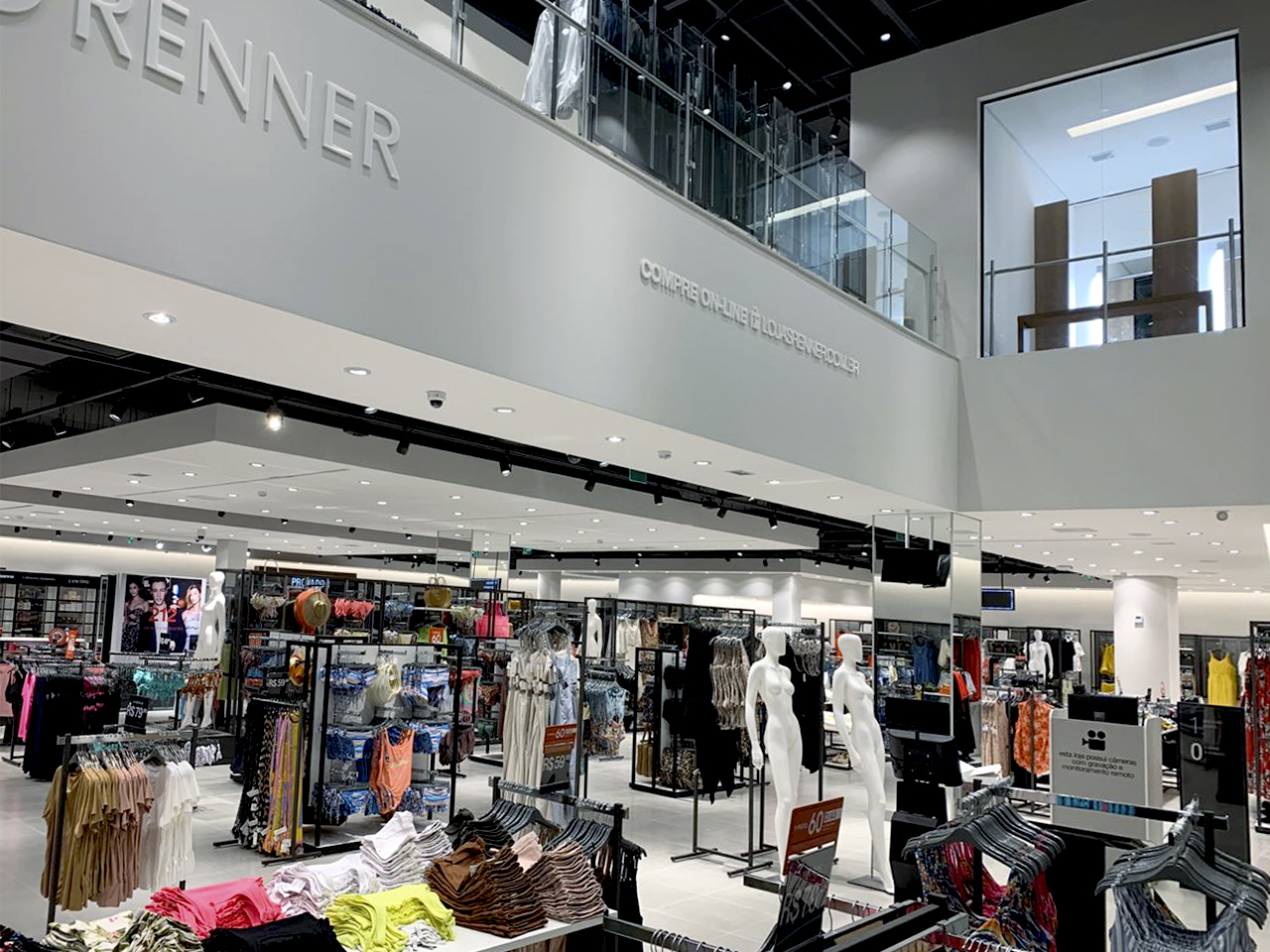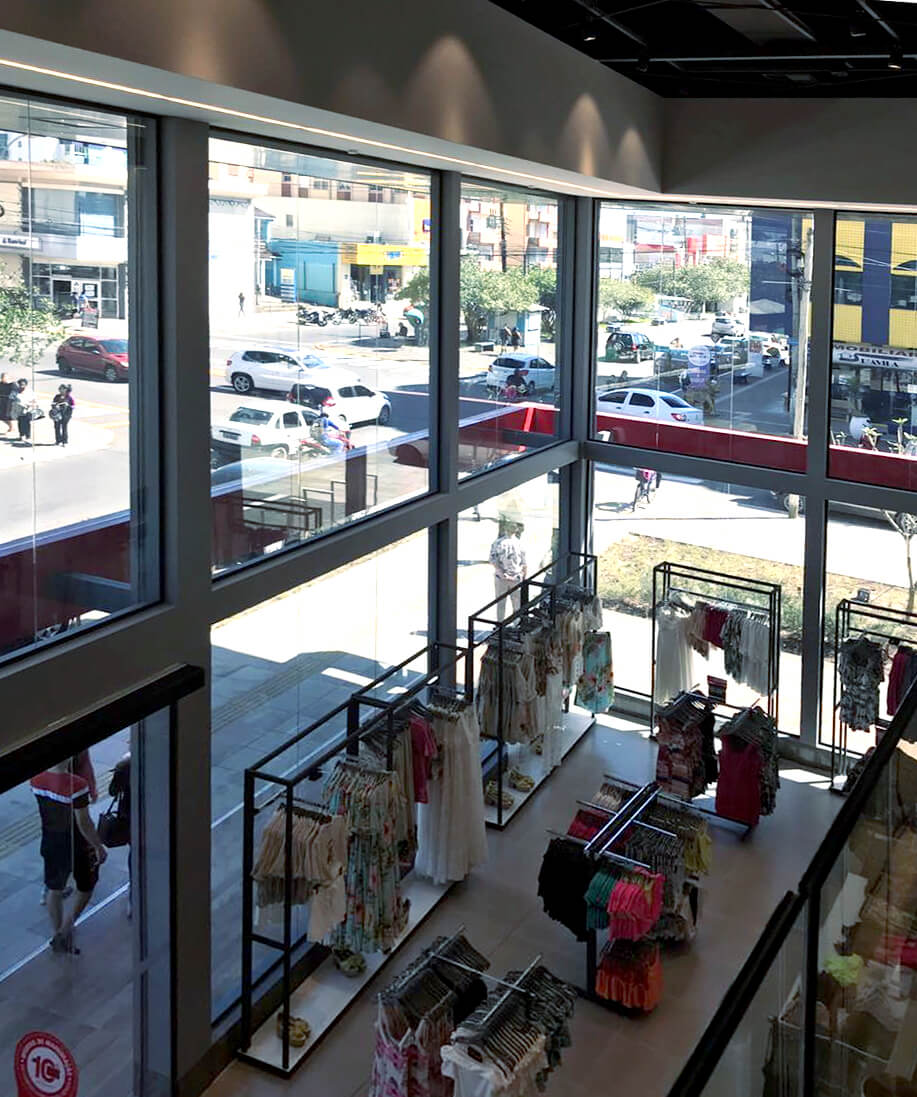 Visual experience
To create a more attractive facade was designed a large area of glass in double height in the entrance. This solution allowed the pedestrian to visualize the internal area of the store from both levels, as a way of being more welcome..
Facade
To approximate the standard used in shopping stores, it was developed graphics to apply in one of the walls of the facade, in a scale and materiality suitable to urban environments. In addition, we choose a wood floor in the external area for the entrance, searching for a sensation of welcoming and a less formal style. It was also projected a landscape solution with plants that reminds the beach environment.