Viverone Palace
Hotel | Bento Gonçalves
Location
 Bento Gonçalves / RS
A full experience in one place
Viverone Palace Hotel is a project with needs that goes from hosting services to different activities, all centered in a building with 14 levels. The program has 121 apartments, being 85 of a luxury category, 2 underground floors for parking, executive restaurant, rooms for up to 200 people in the auditorium, executive room, dry sauna, ofurô, 4 shops, bar and a gym.
The project was designed with the main purpose of tourism and entertainment. The challenge was to concentrate all these activities in one single tower, which was also a visual landmark in the city.
Secondary challenges
Prioritize the view, considering the building location, on the top of a hill, in one of the highest places in Bento Gonçalves. 

Use natural lighting.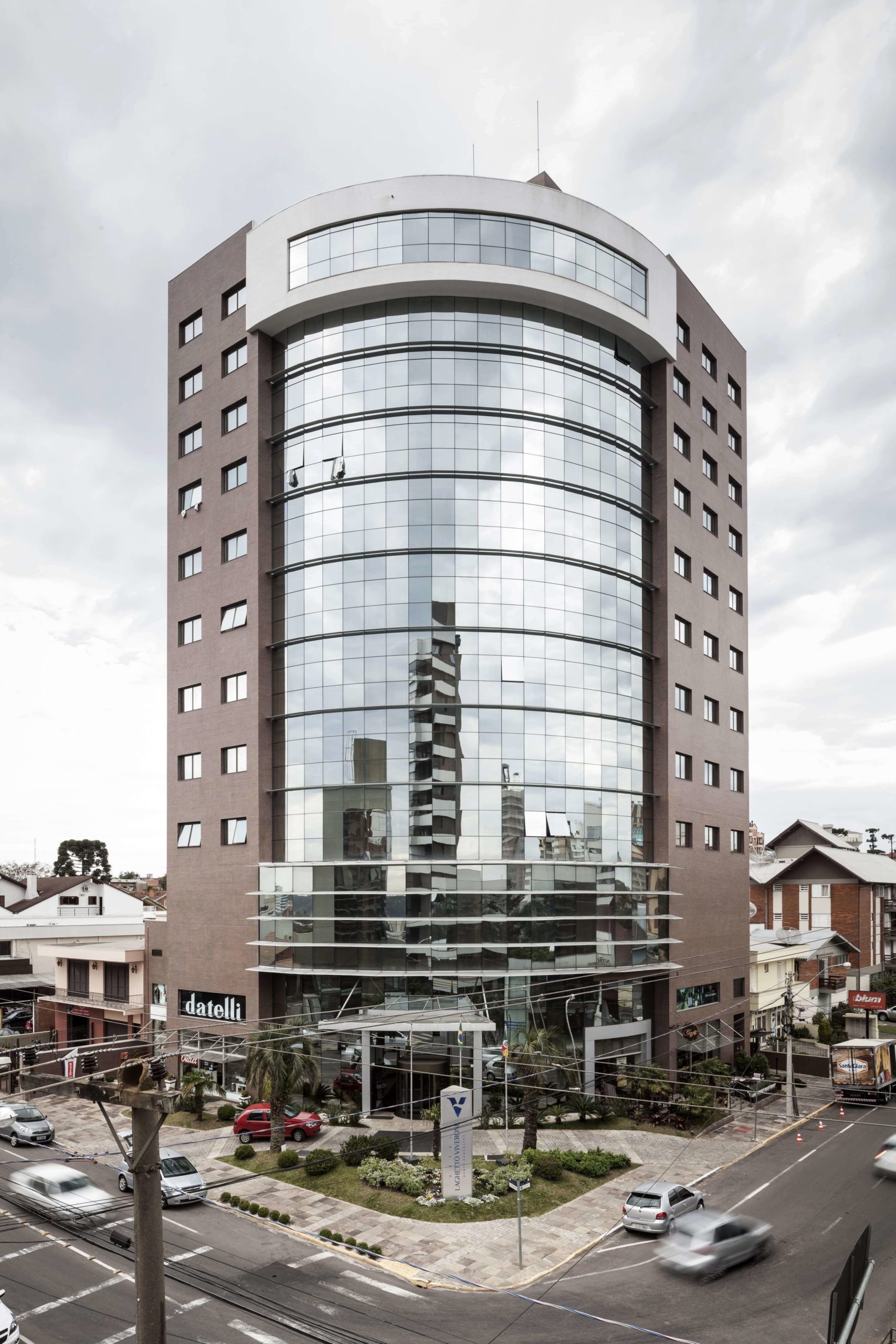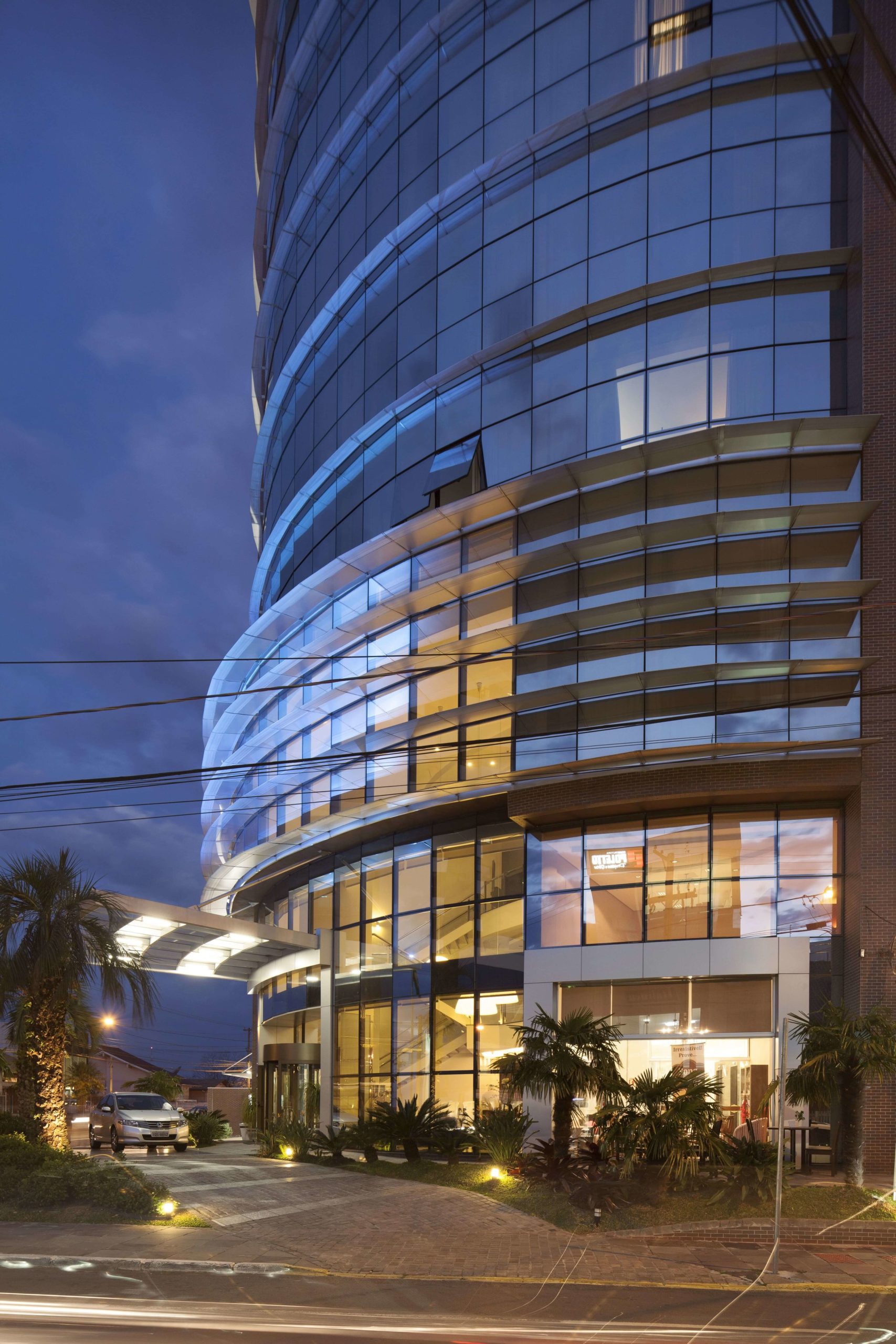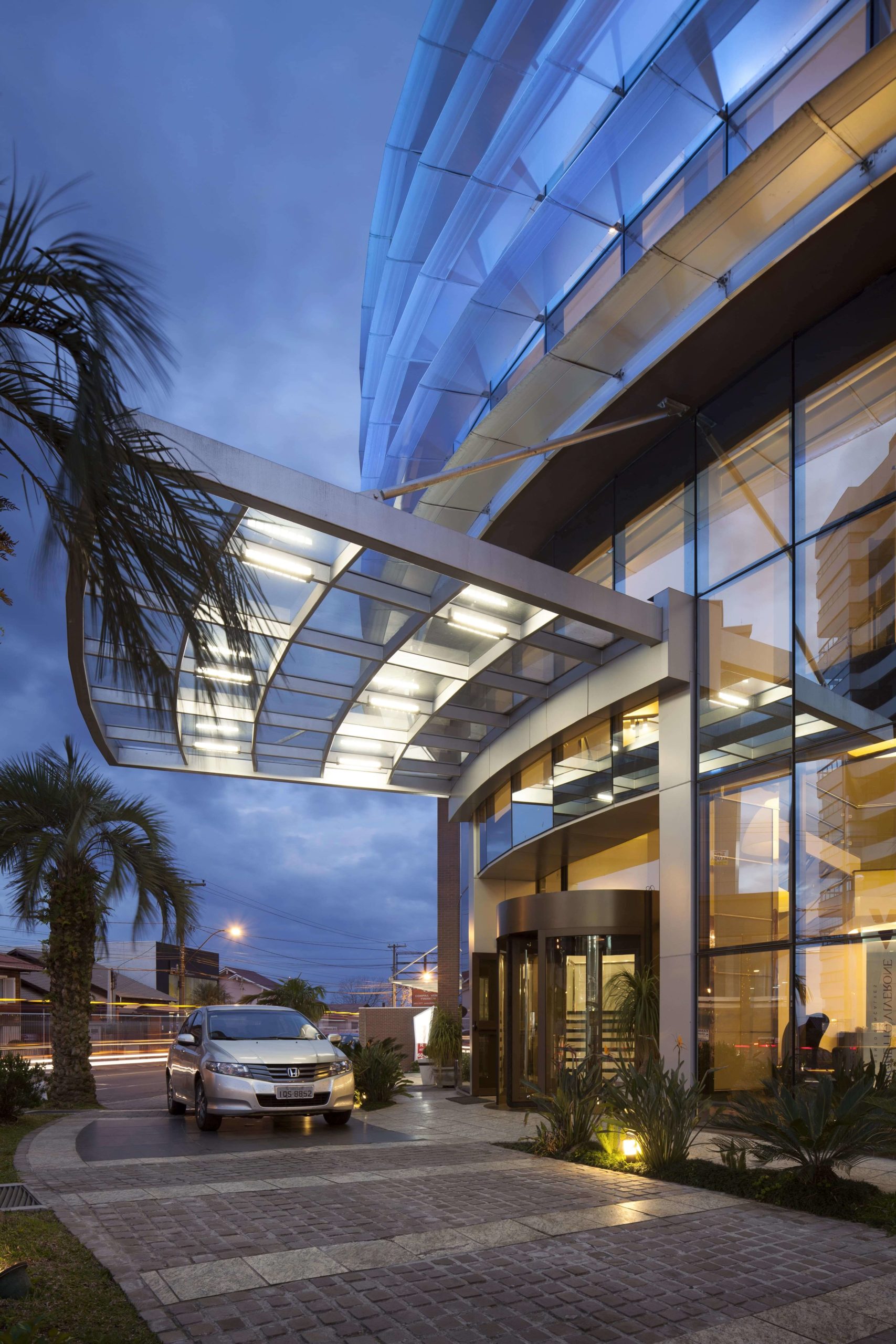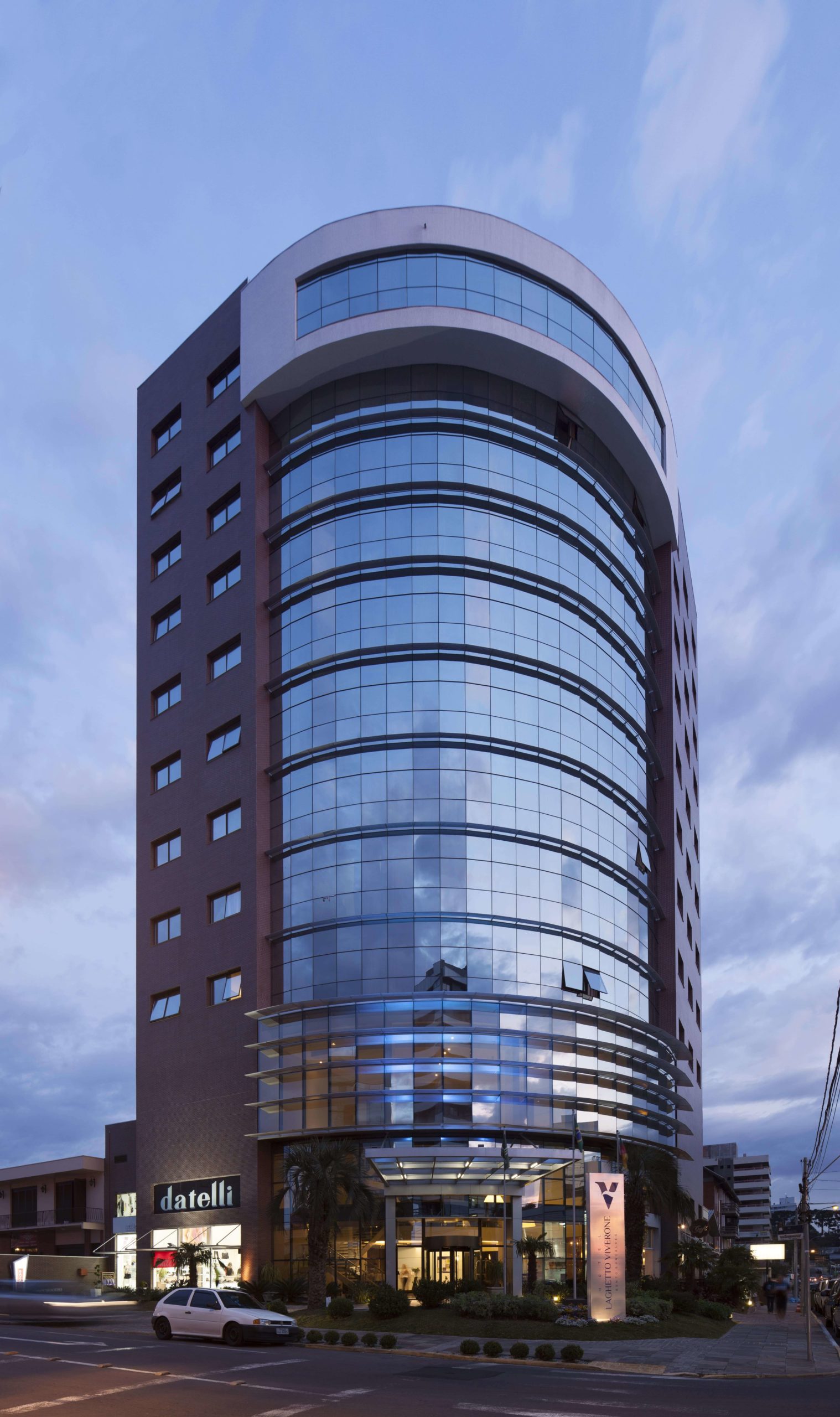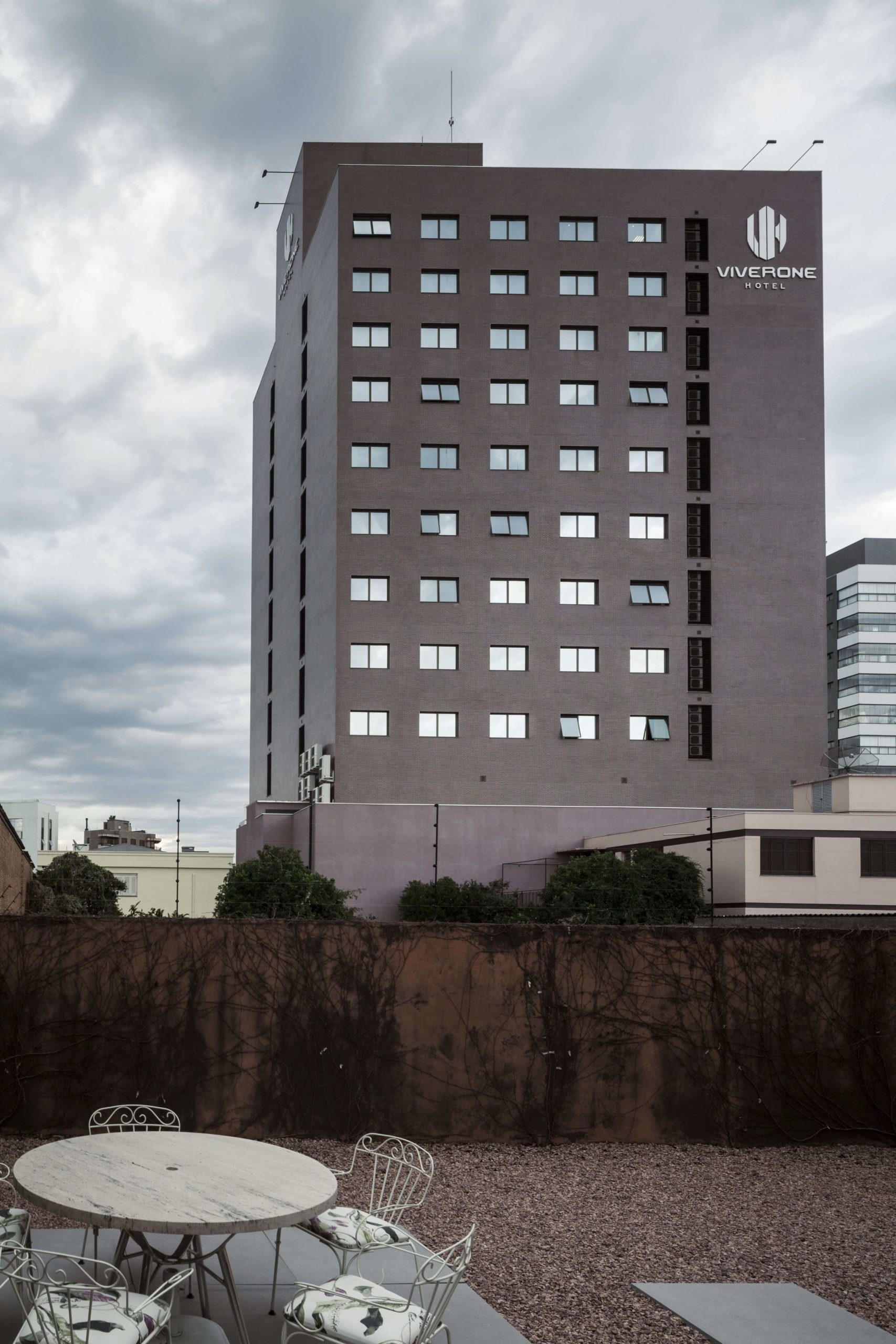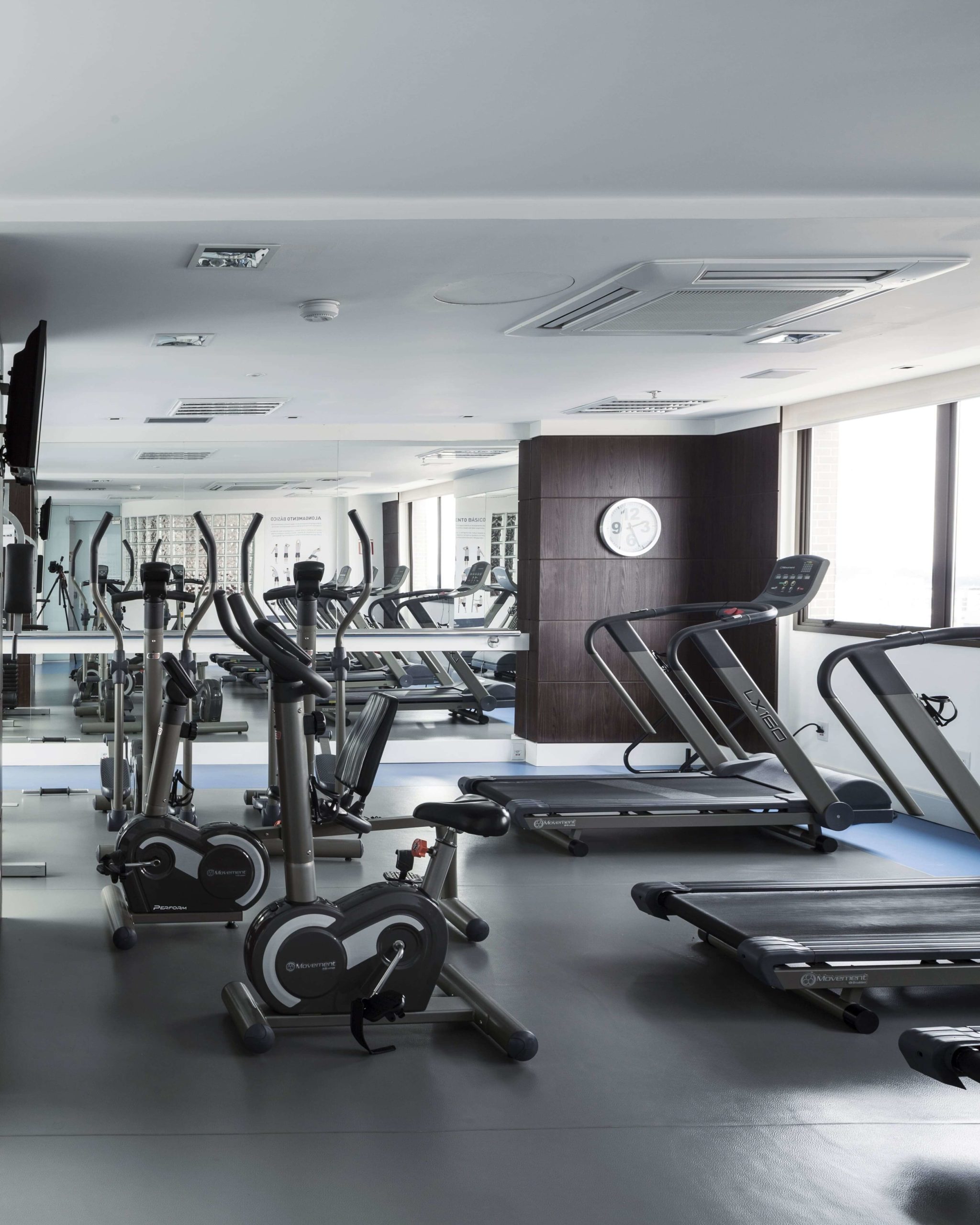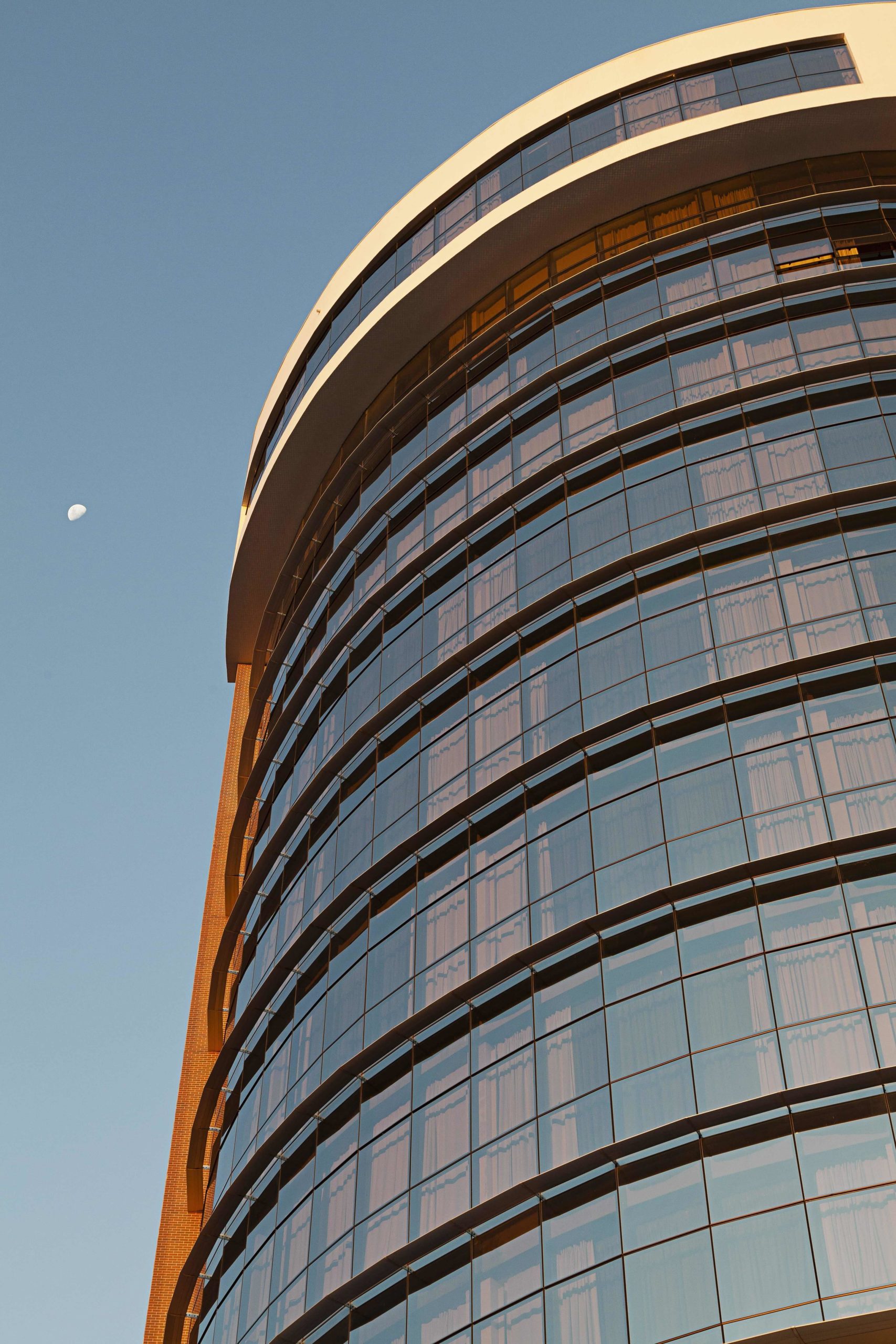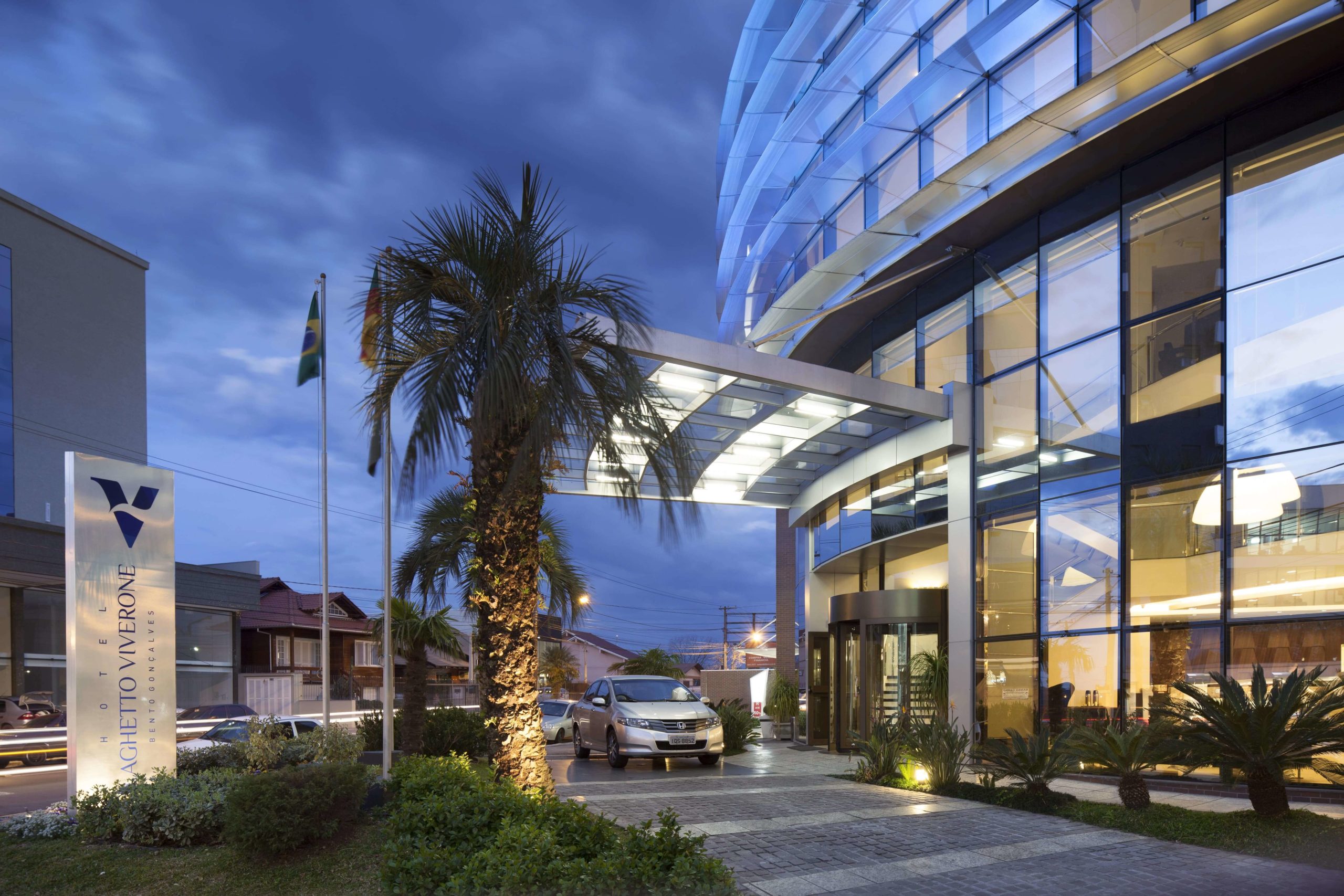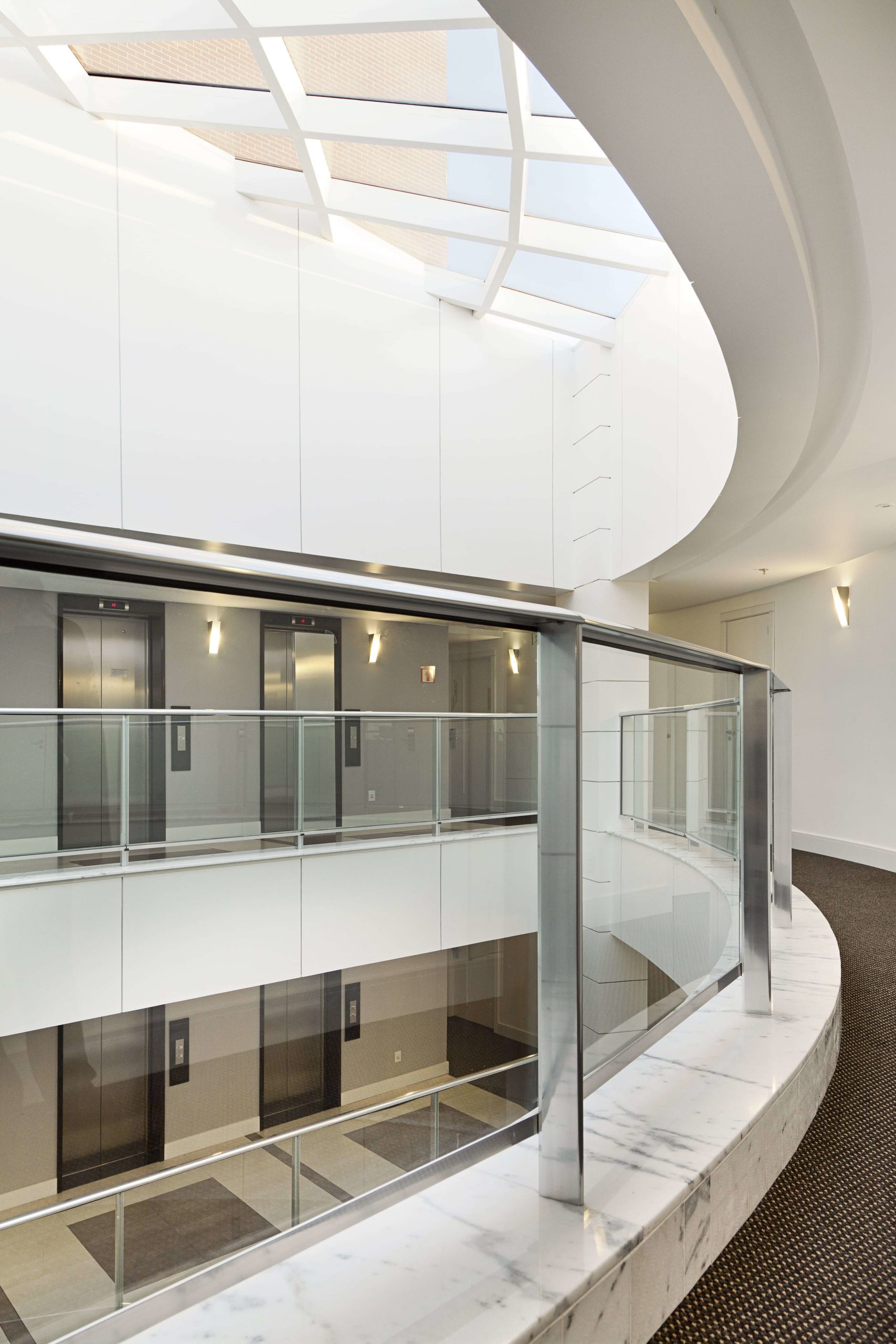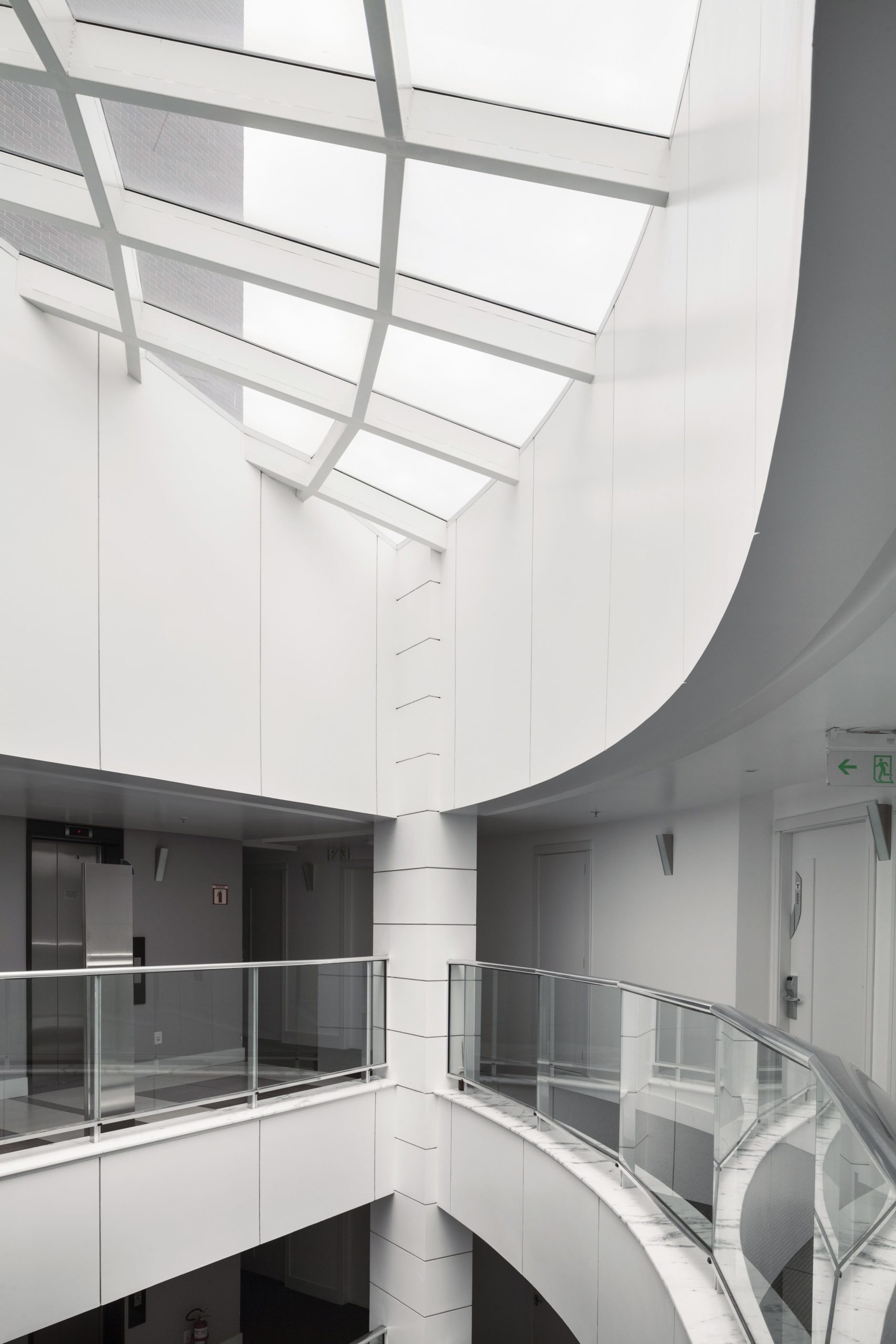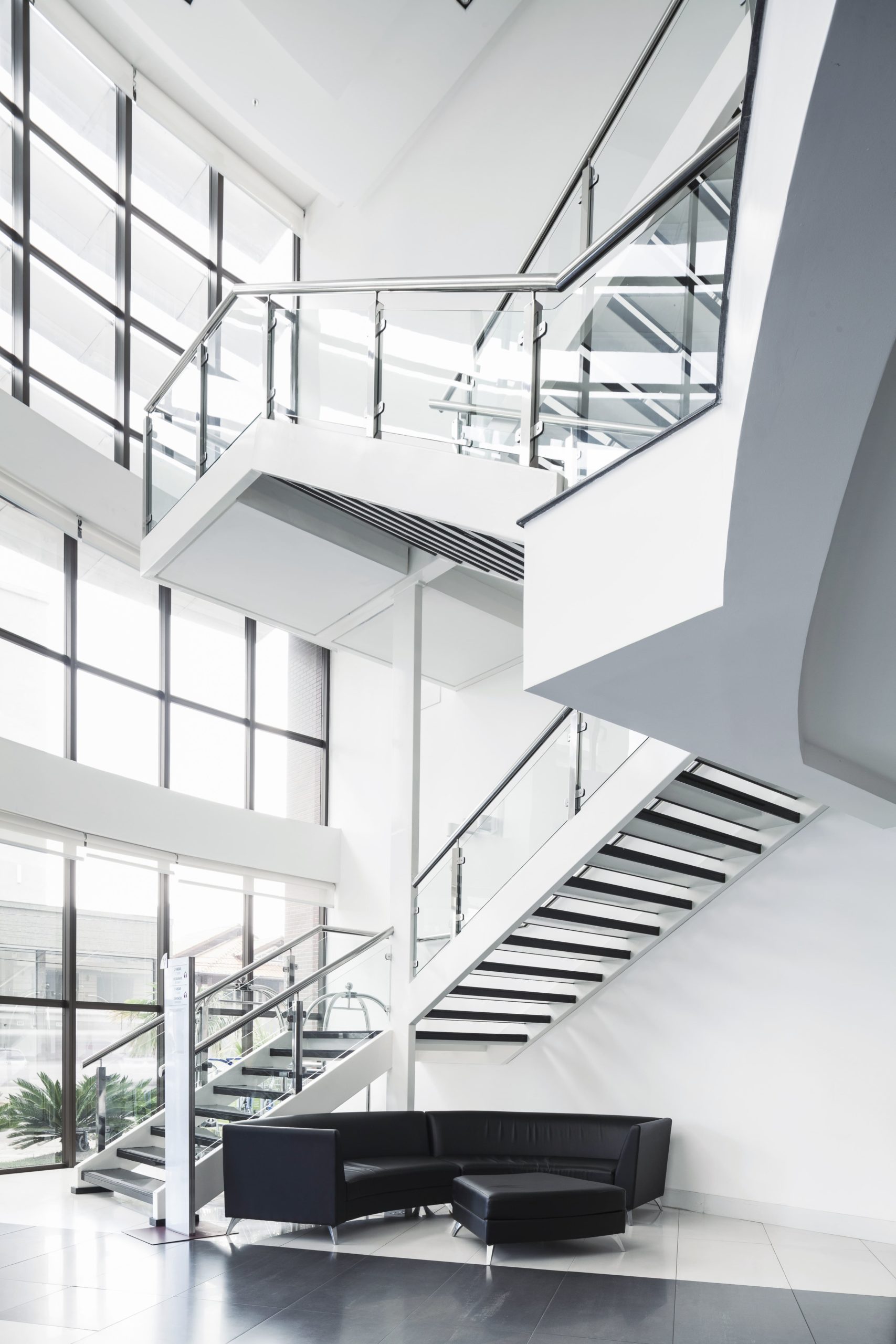 External visual
Beyond an impressive volumetry as a landmark to the city, Viverone Hotel is a contemporary building with a sophisticated language, enhanced by the curved glass of the main façade.
Interior
The building interior is enlightened by a big skylight that brings natural light to all the levels, including the big lobby. In the apartments, with big windows, it is possible to admire the view of the landscape.
Technical solutions
The project was designed with the best sustainable practices. We adopted the use of equipment with high energy efficiency and the finishing materials that had thermal and acoustic comfort, with rational use of natural resources.