Category
Retail Commercial Architecture
Project built in one of the most important streets of the touristic city in Serra Gaúcha, in front of the bus station, using the structure of an existing house.
Among the challenges of the project were to maintain the building identity with constructive characteristics of Gramado, approaching what represents Renner. Added to that, it was necessary to be inviting to the client in a city where people walk a lot around streets.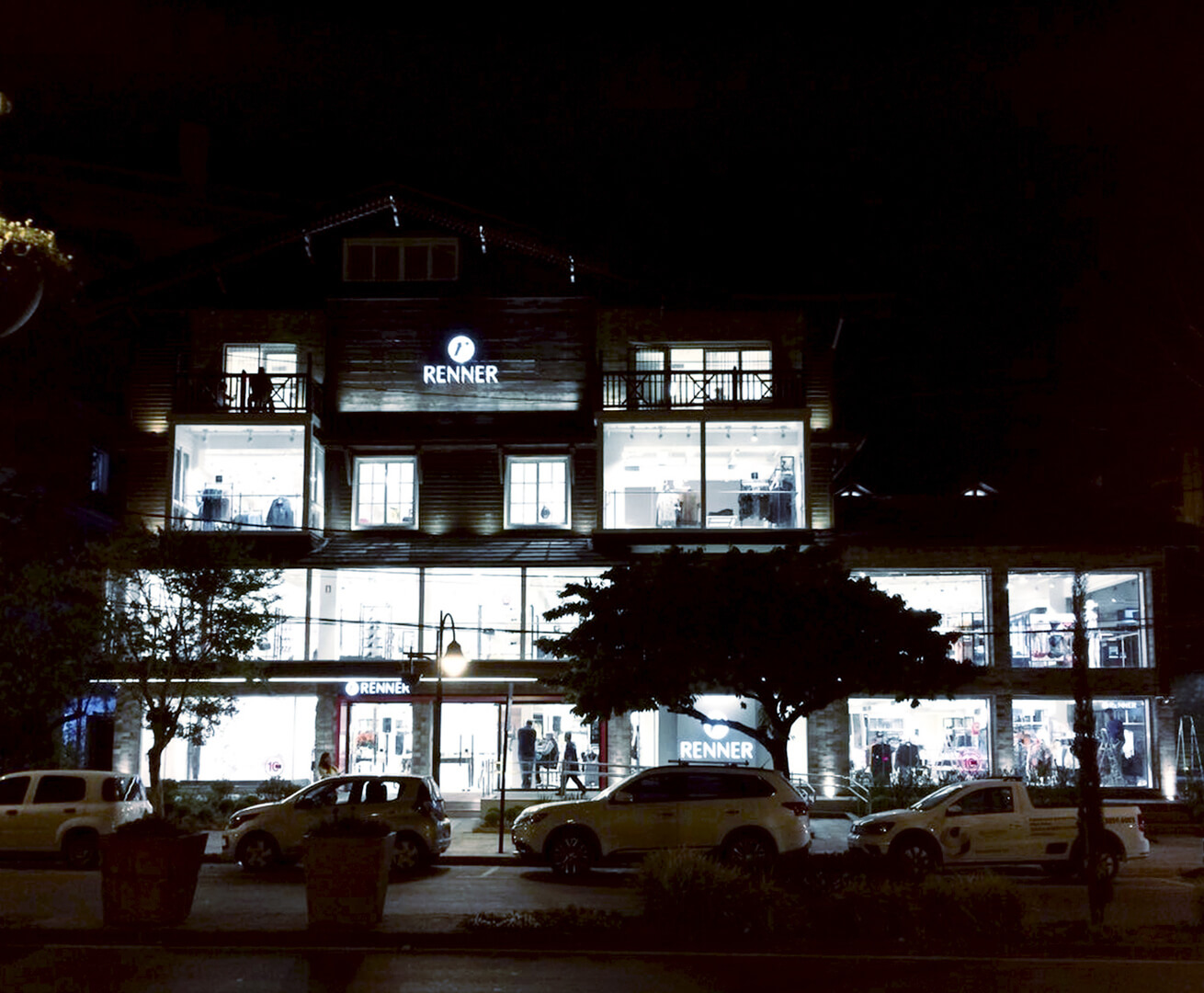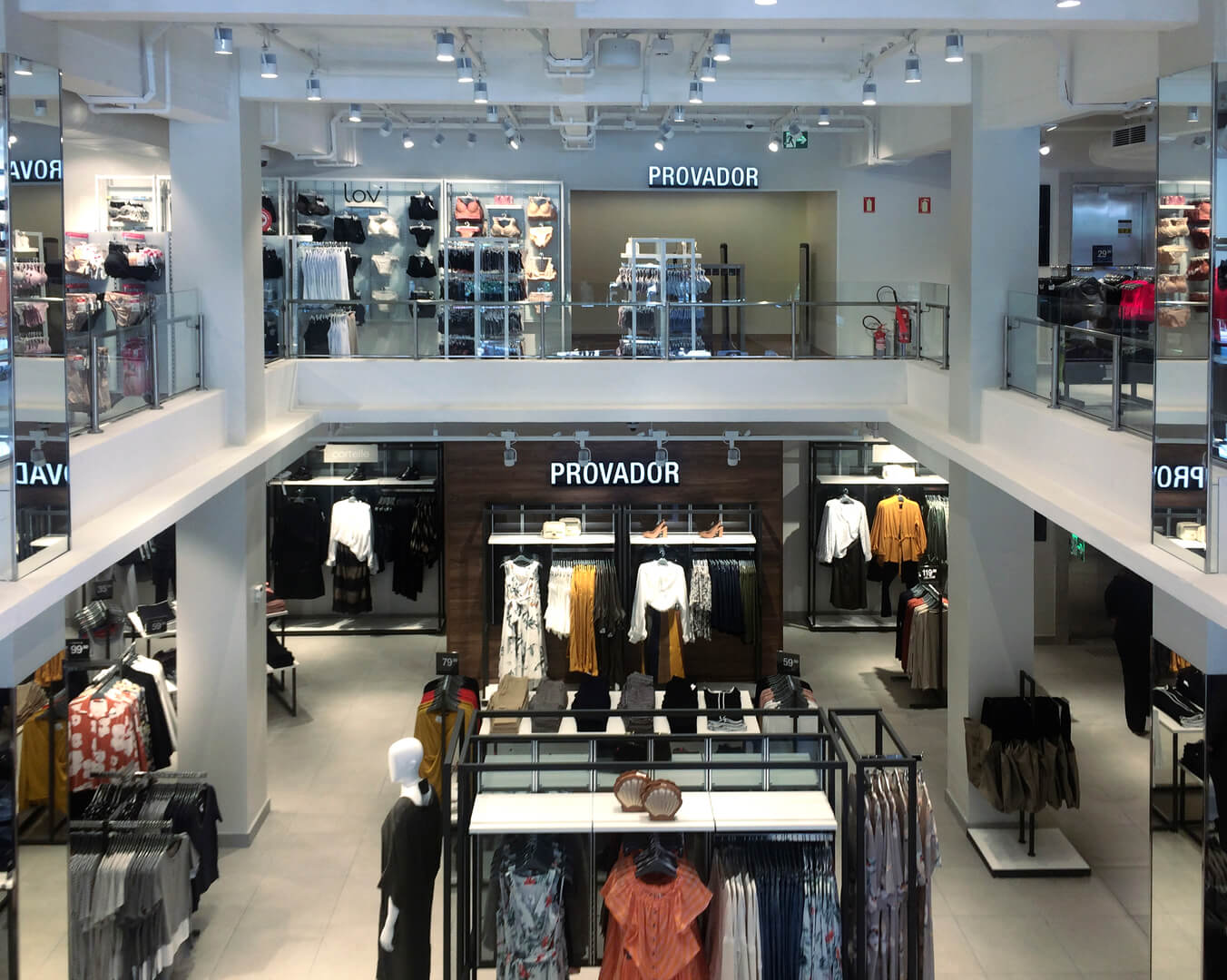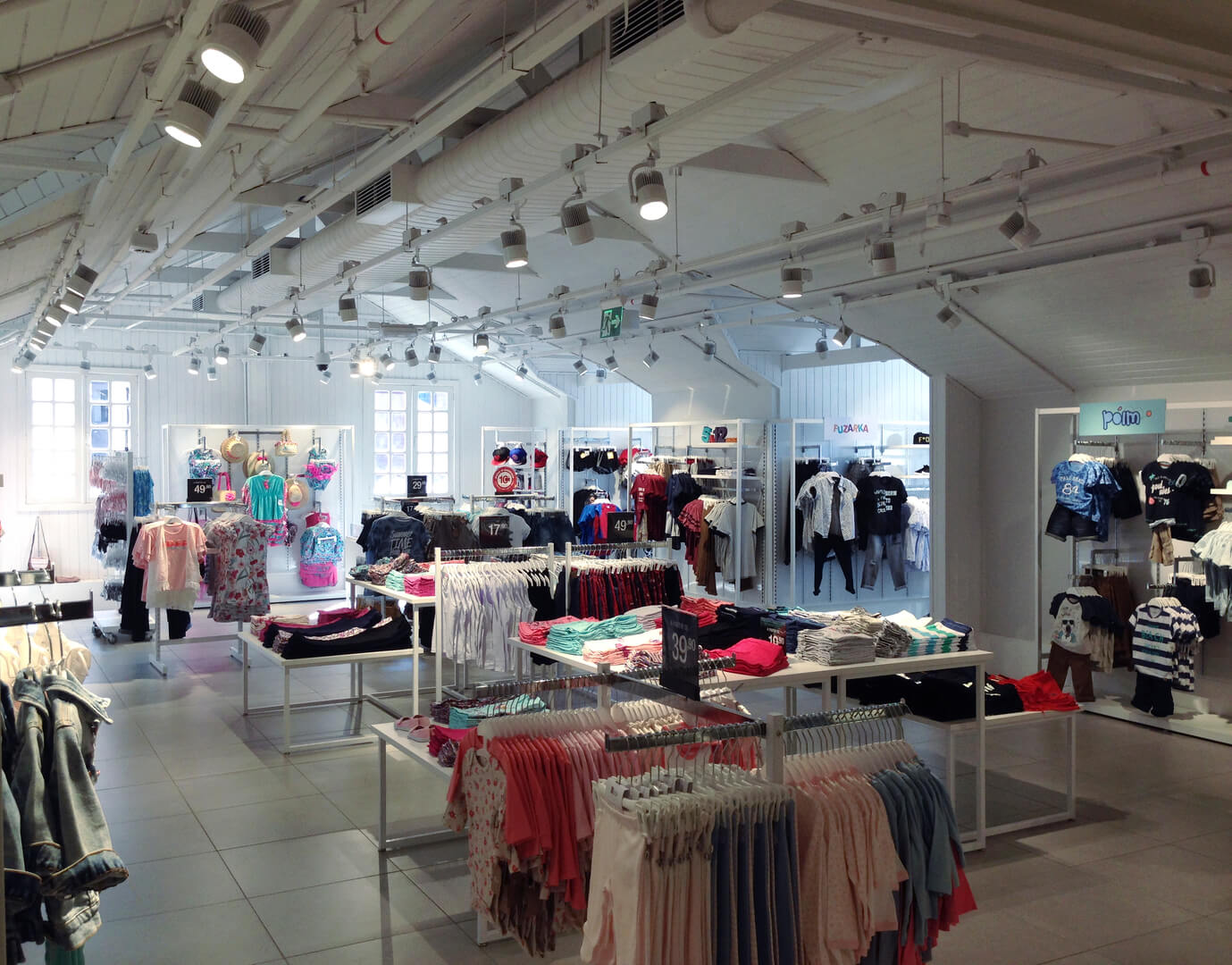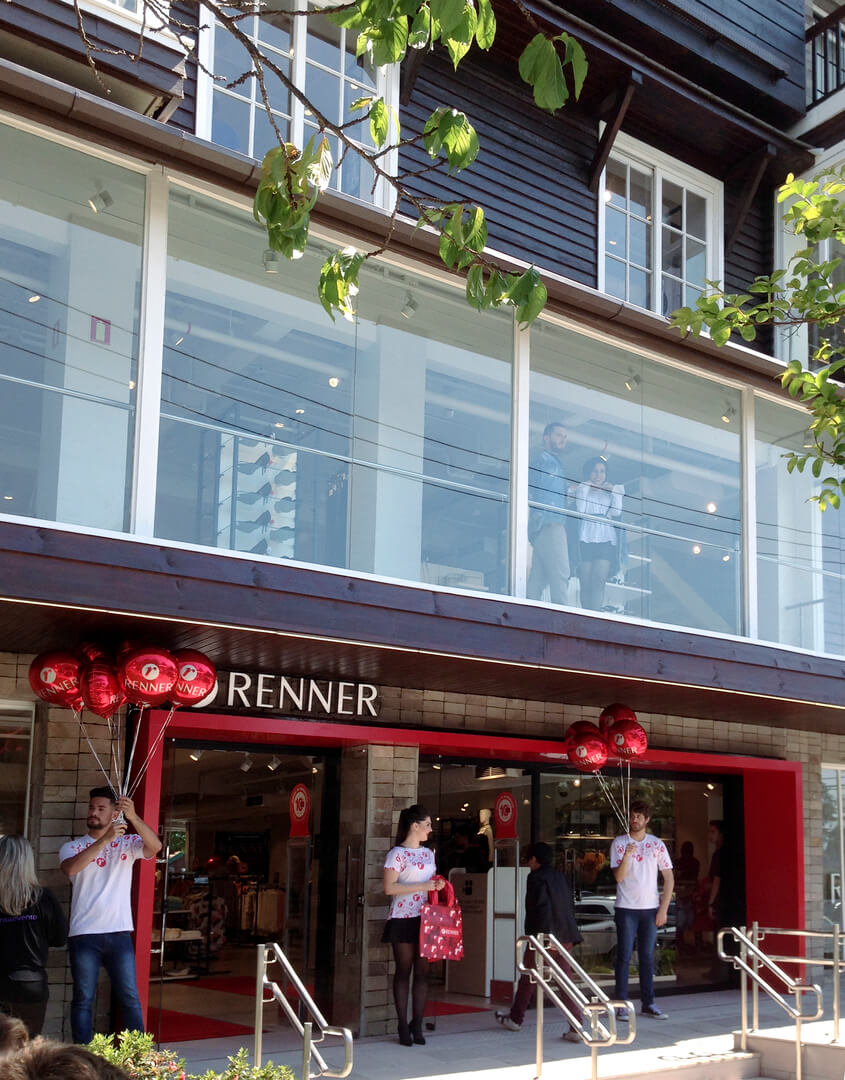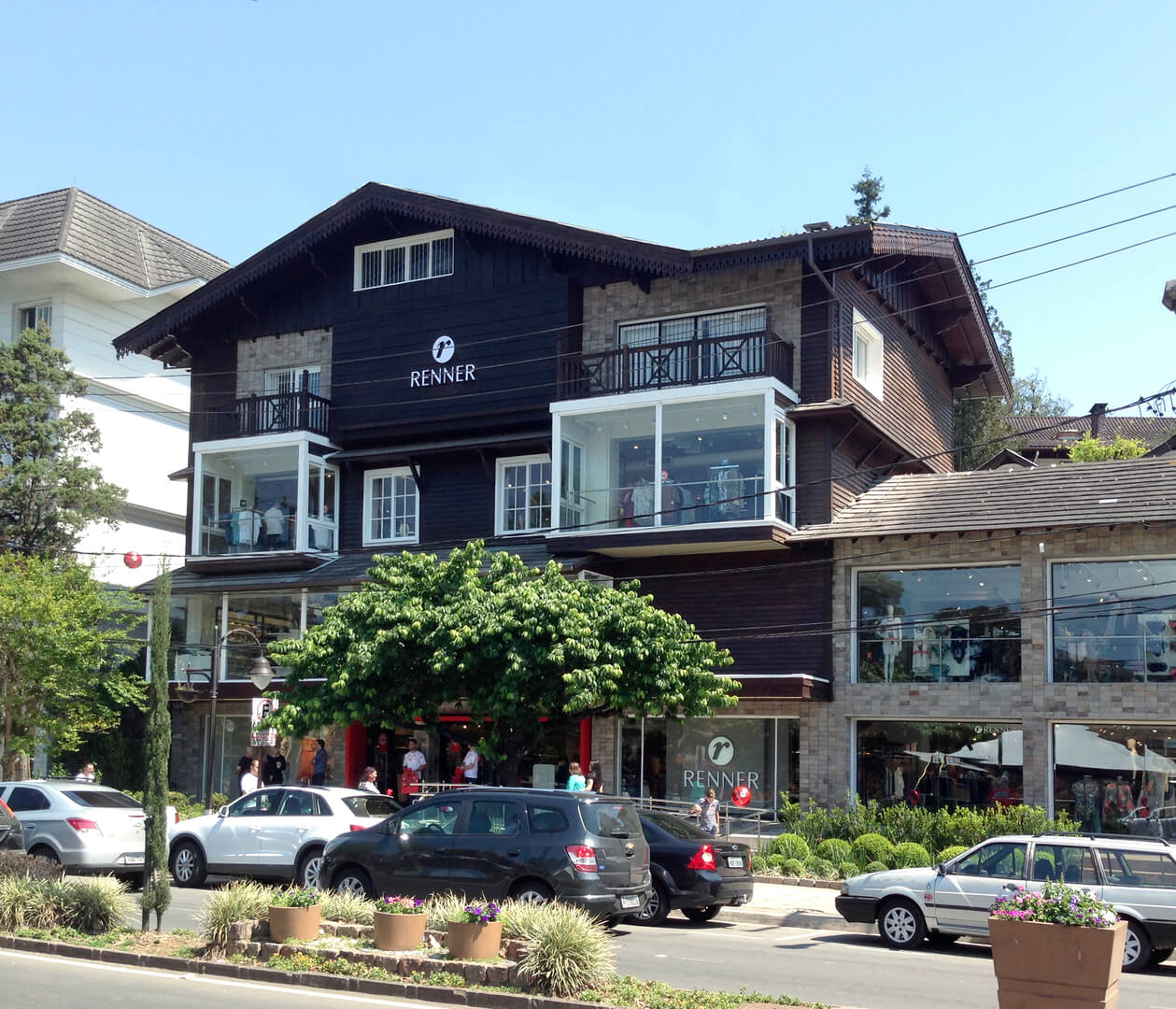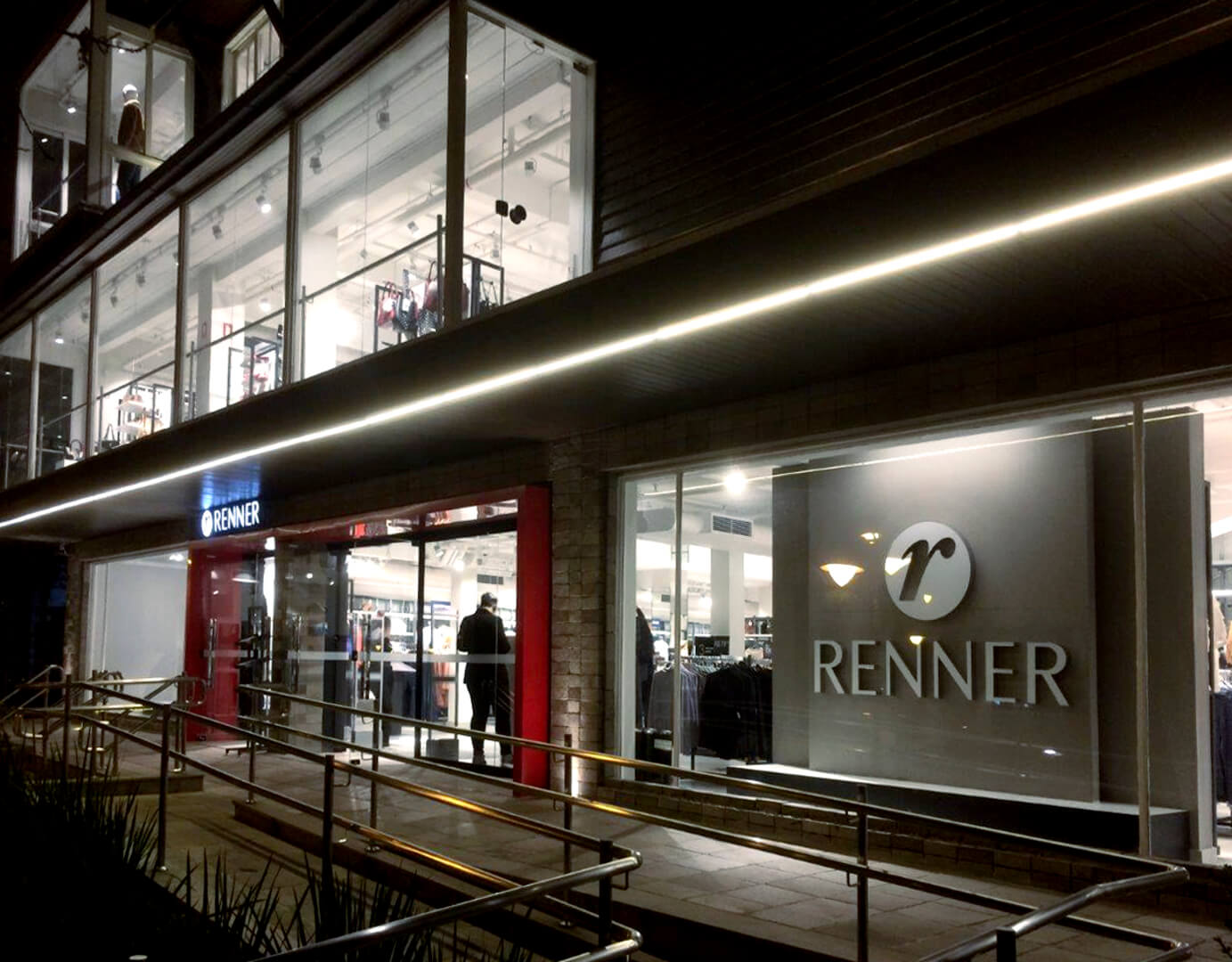 Visual Communication and facade
In this project there was big efforts in visual communication and lighting to be attractive to the public. And, since it was an old and well constructed building integrated to the city, we maintained the facade, eliminating the excess of volumetry. Preserving the original facade, all finishing material in wood was restored and preserved – as well as the internal area to bring cozy in the kids area.
Construction
Although the preservation of the existing building, it was necessary to make reinforcements in the structure to support the store. Some ideas were implemented to make the place more commercial and attractive.
Among the modifications, a large stair was designed to make the 2° floor more welcoming to the client. Besides, the project maintained the central atrium and a glass facade, giving the public visibility to the superior level.
The floor of the parking area received a porous asphalt surface to meet the city laws.