Laghetto Viverone


Hotel | Moinhos
Location
 Porto Alegre / RS
Contemporary project that values cultural memory 
Laghetto Viverone Hotel Moinhos is a hotel complex that combines all modern facilities and the experience of cultural wealth. This unit of the hotel chain also includes something very special: the conservation of an old house inventory by the historical and cultural heritage of Porto Alegre. In this house is located the reception, lobby, bar and restaurant, maintaining the original characteristics and elements preserved.
To preserve the cultural memory, we received the challenge of designing a new building that harmonizes with the surrounding – merging past and present in one place.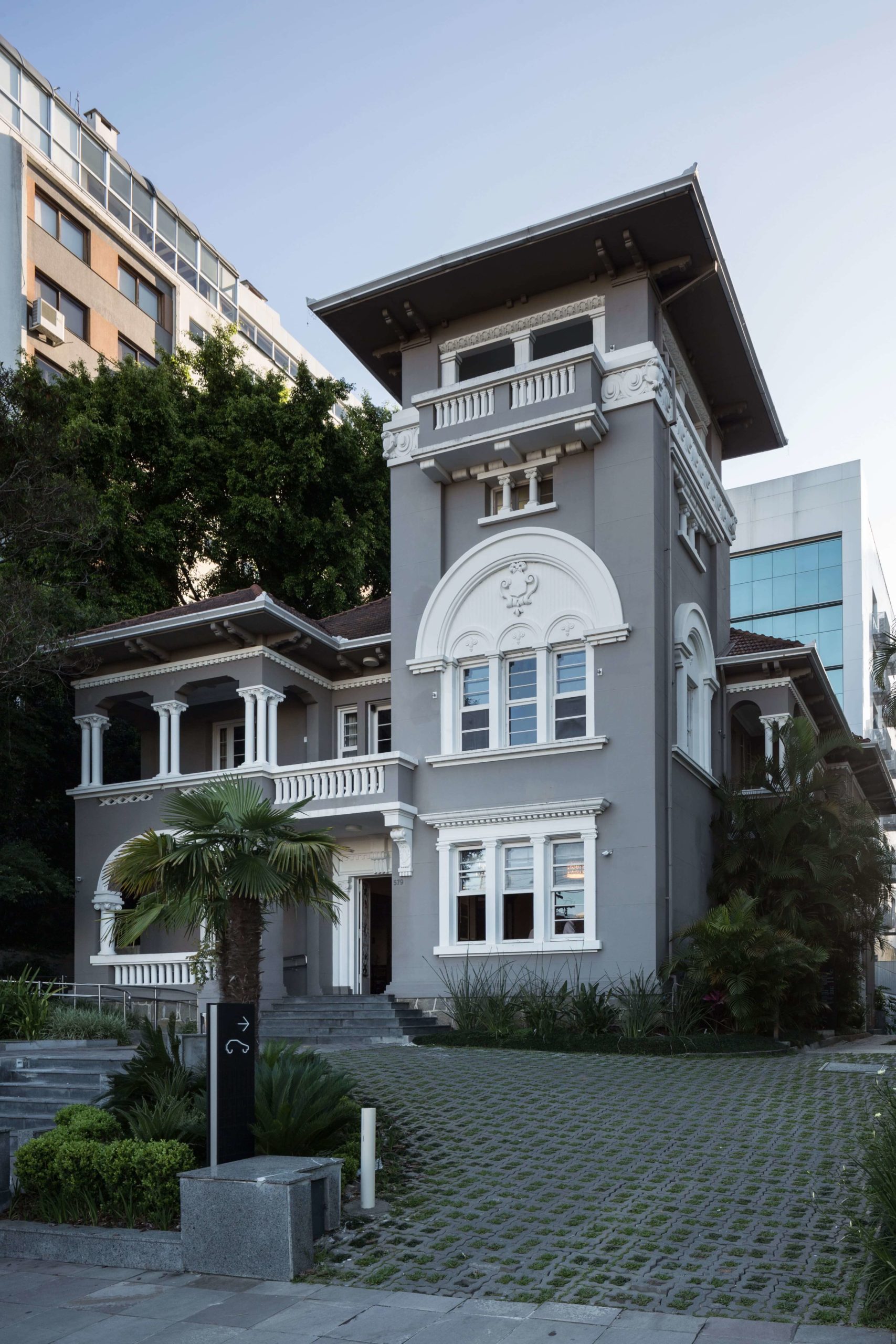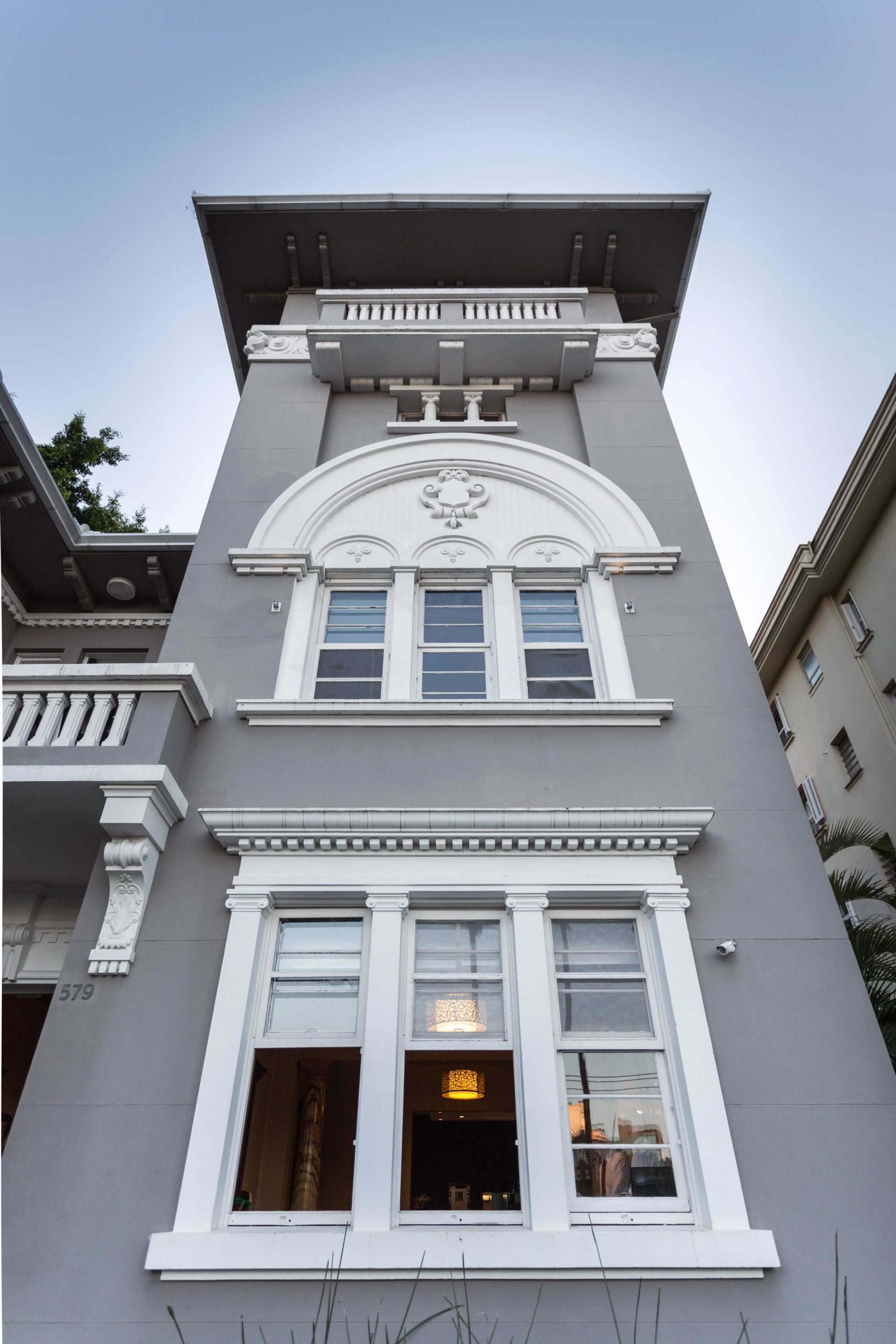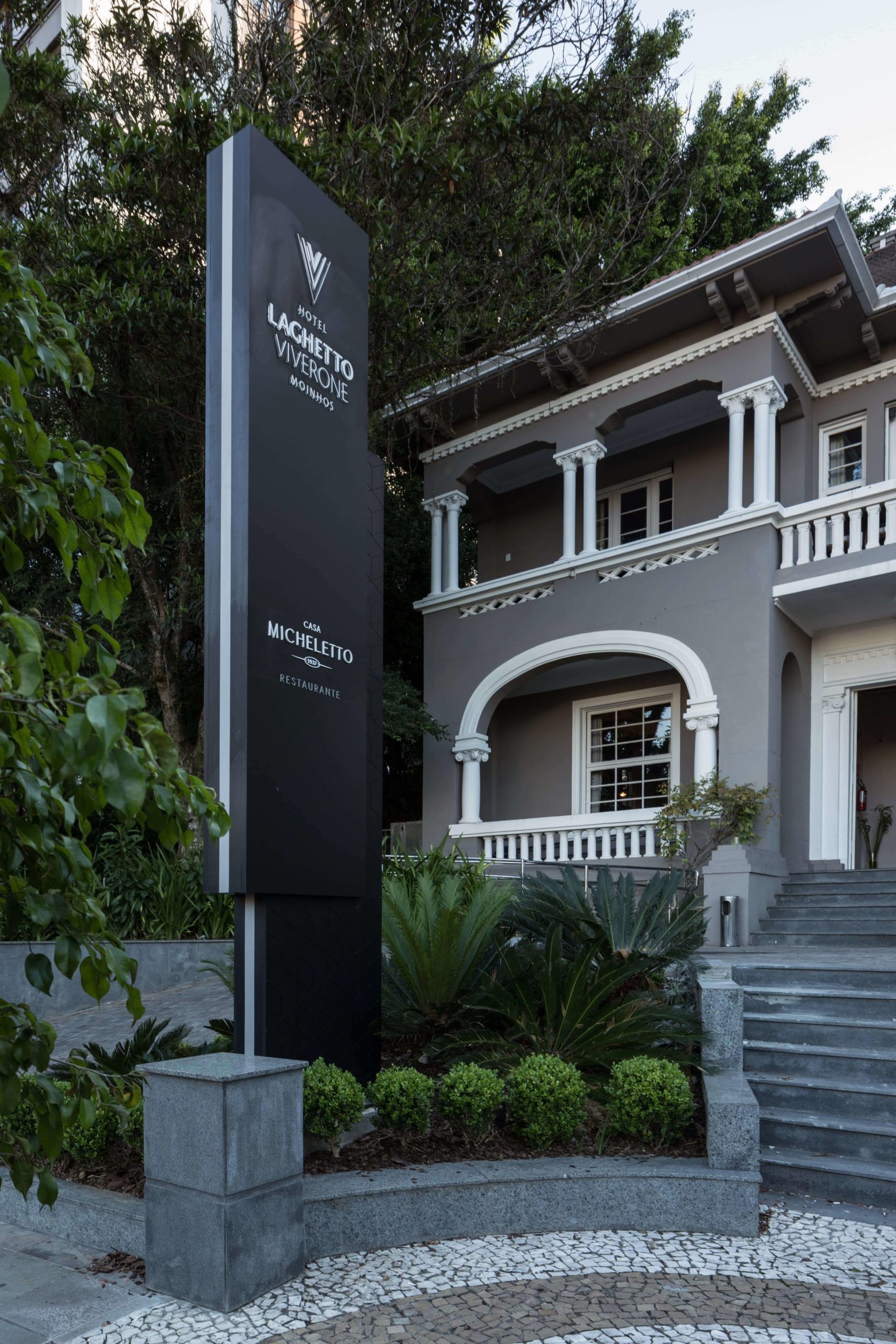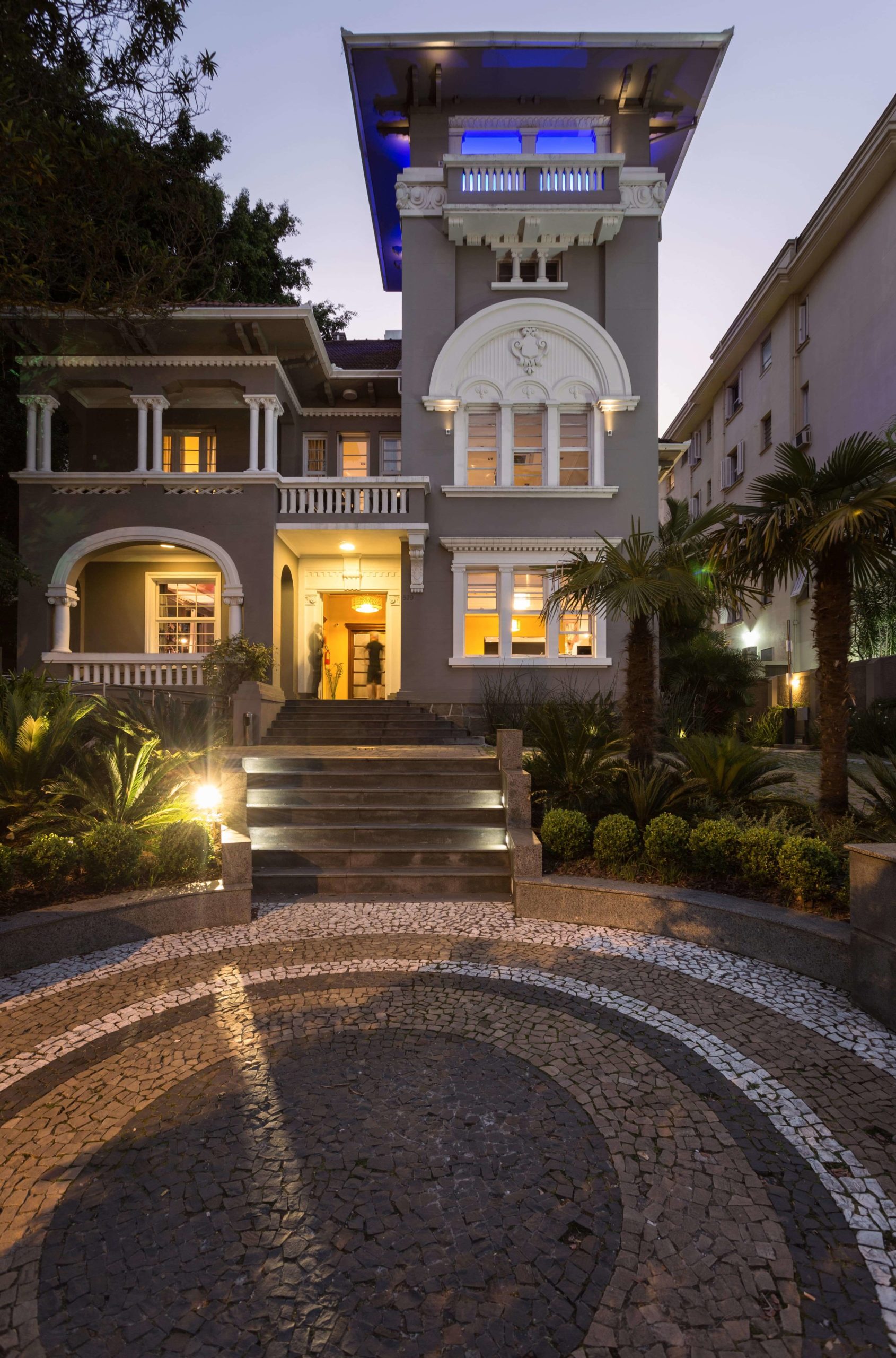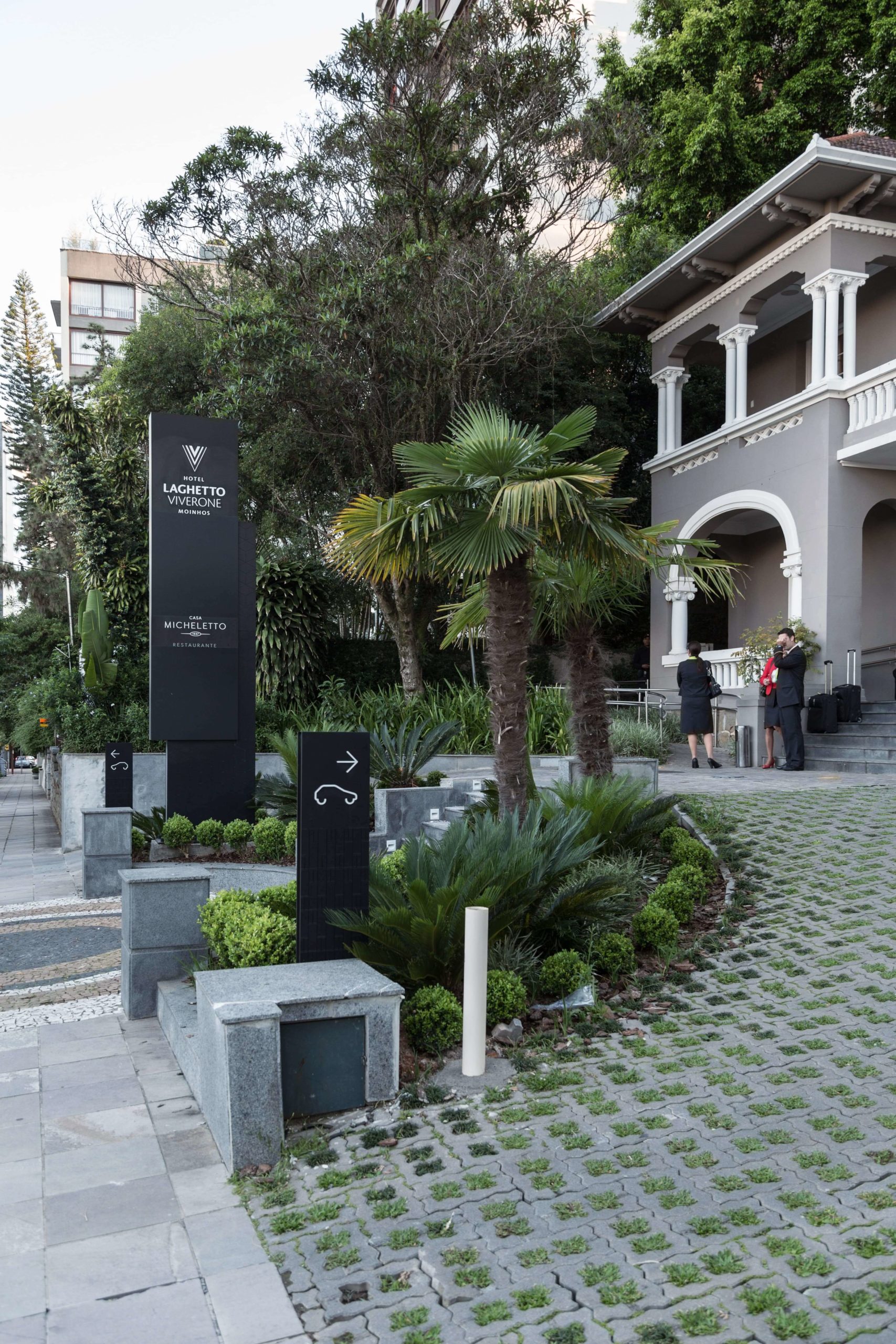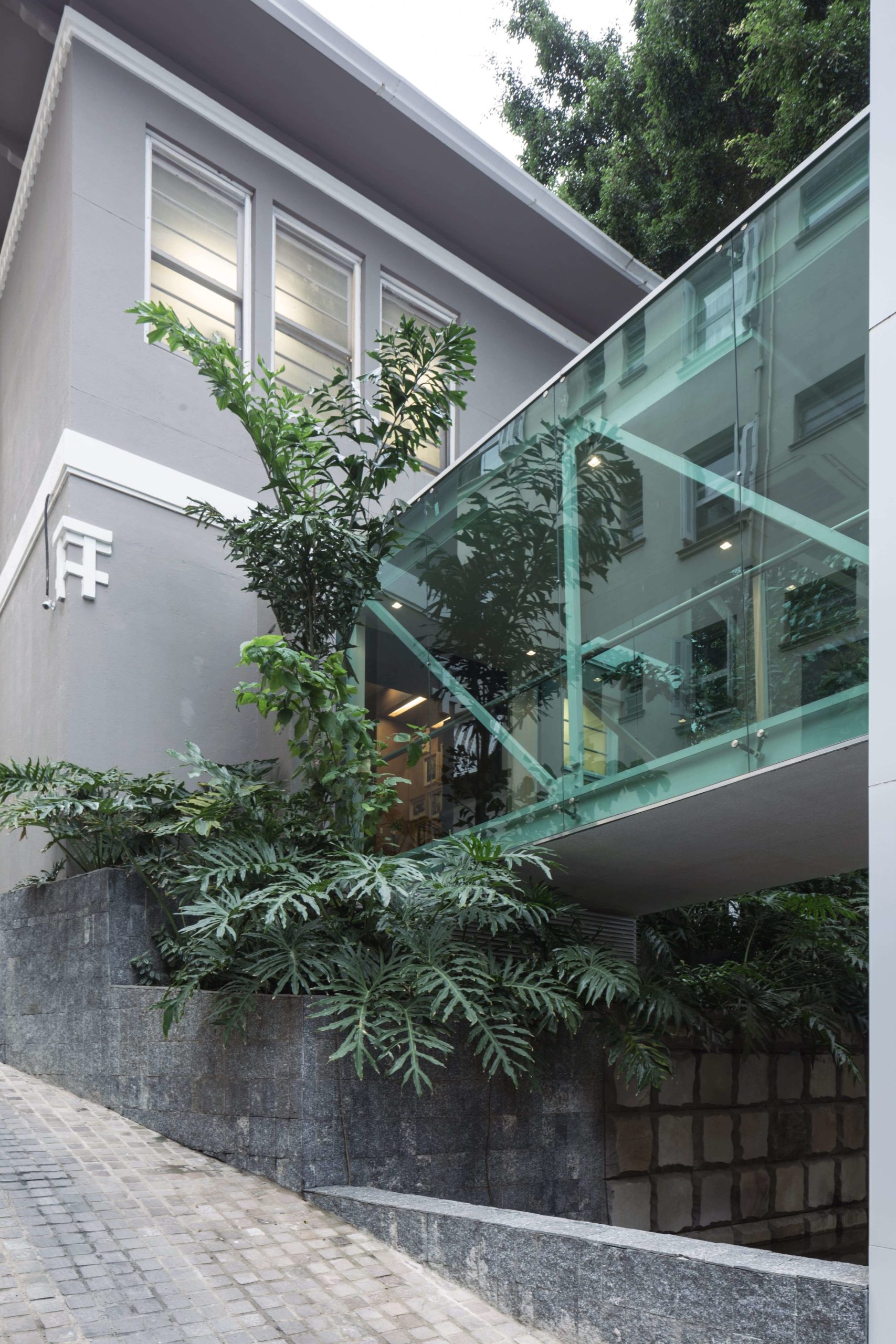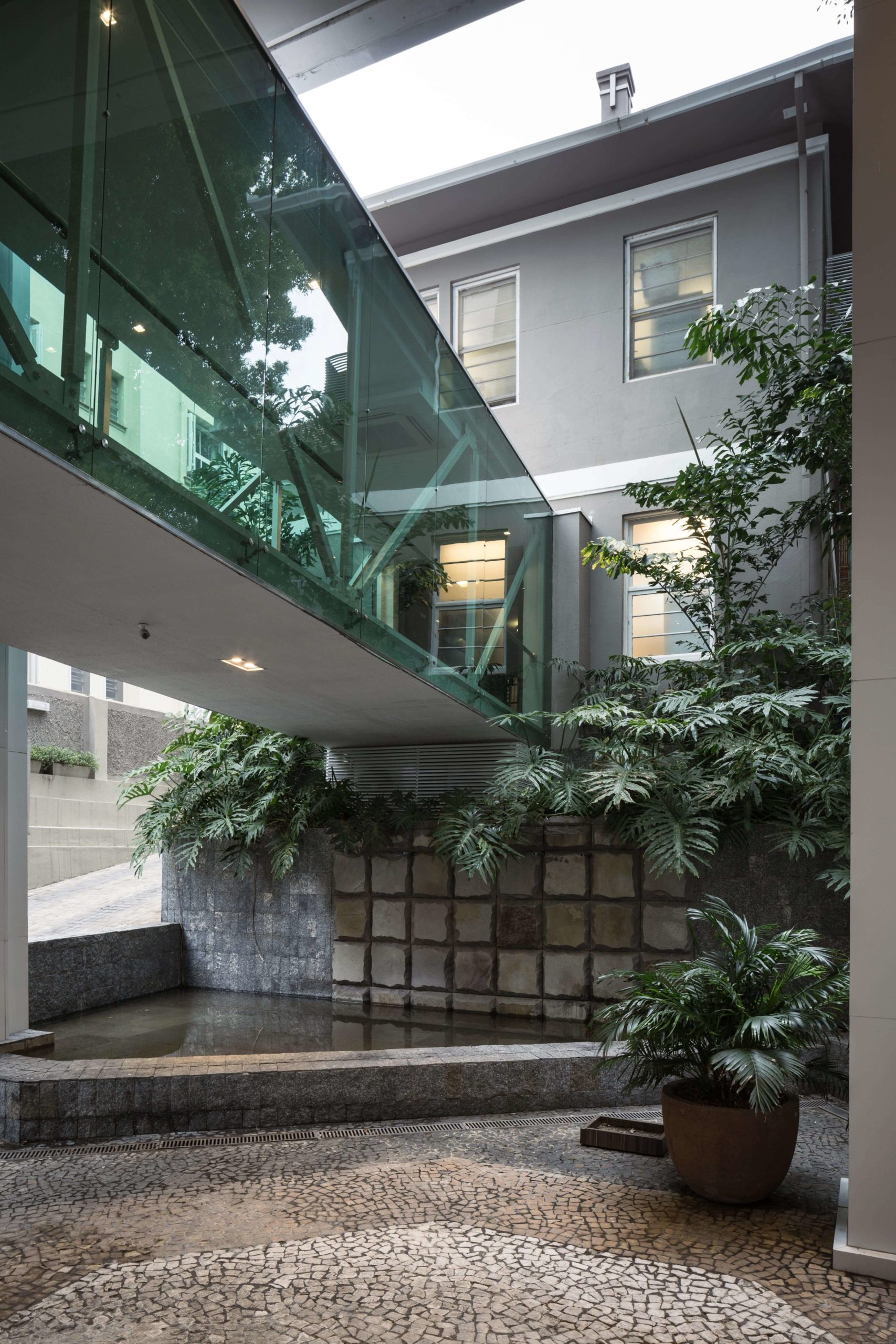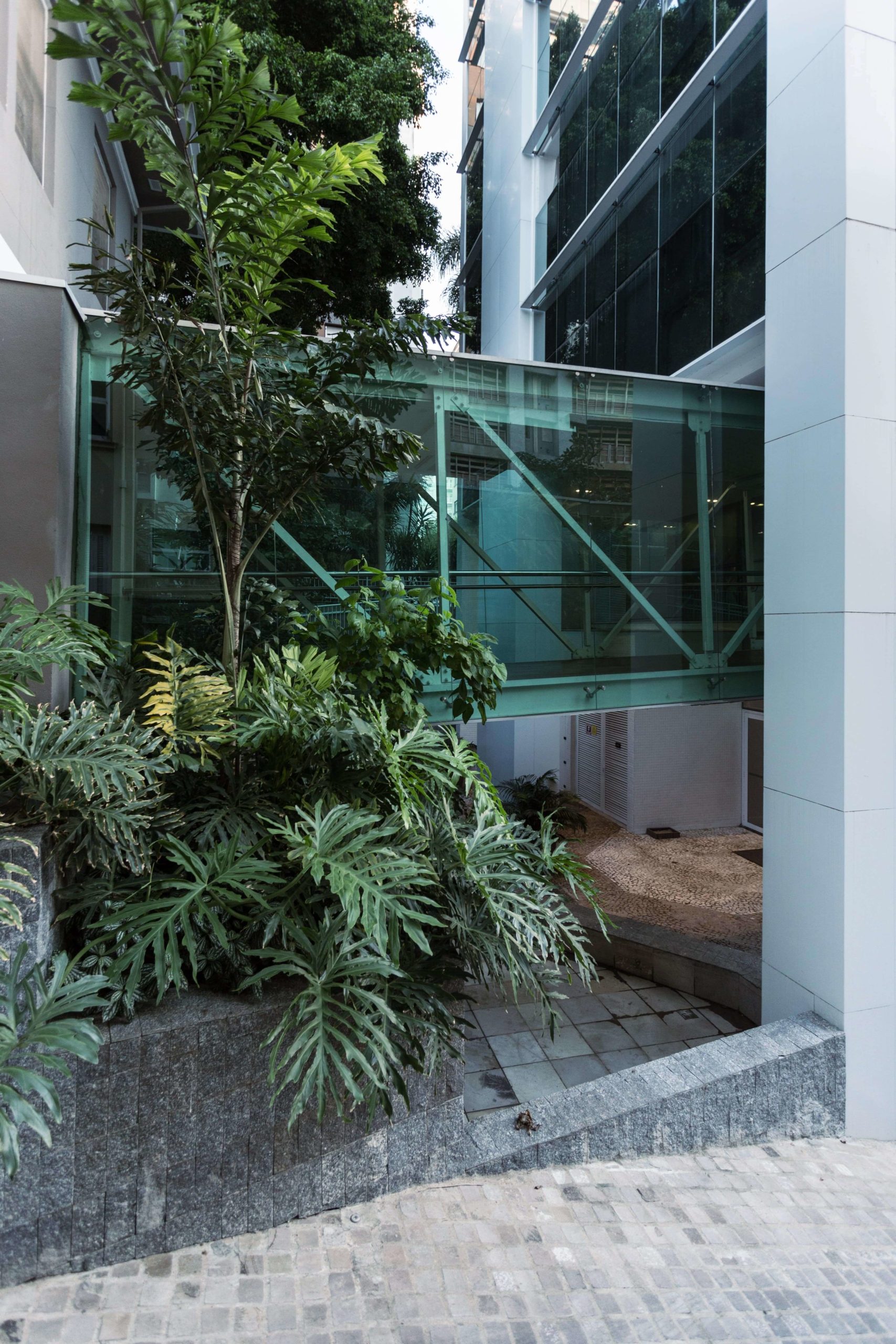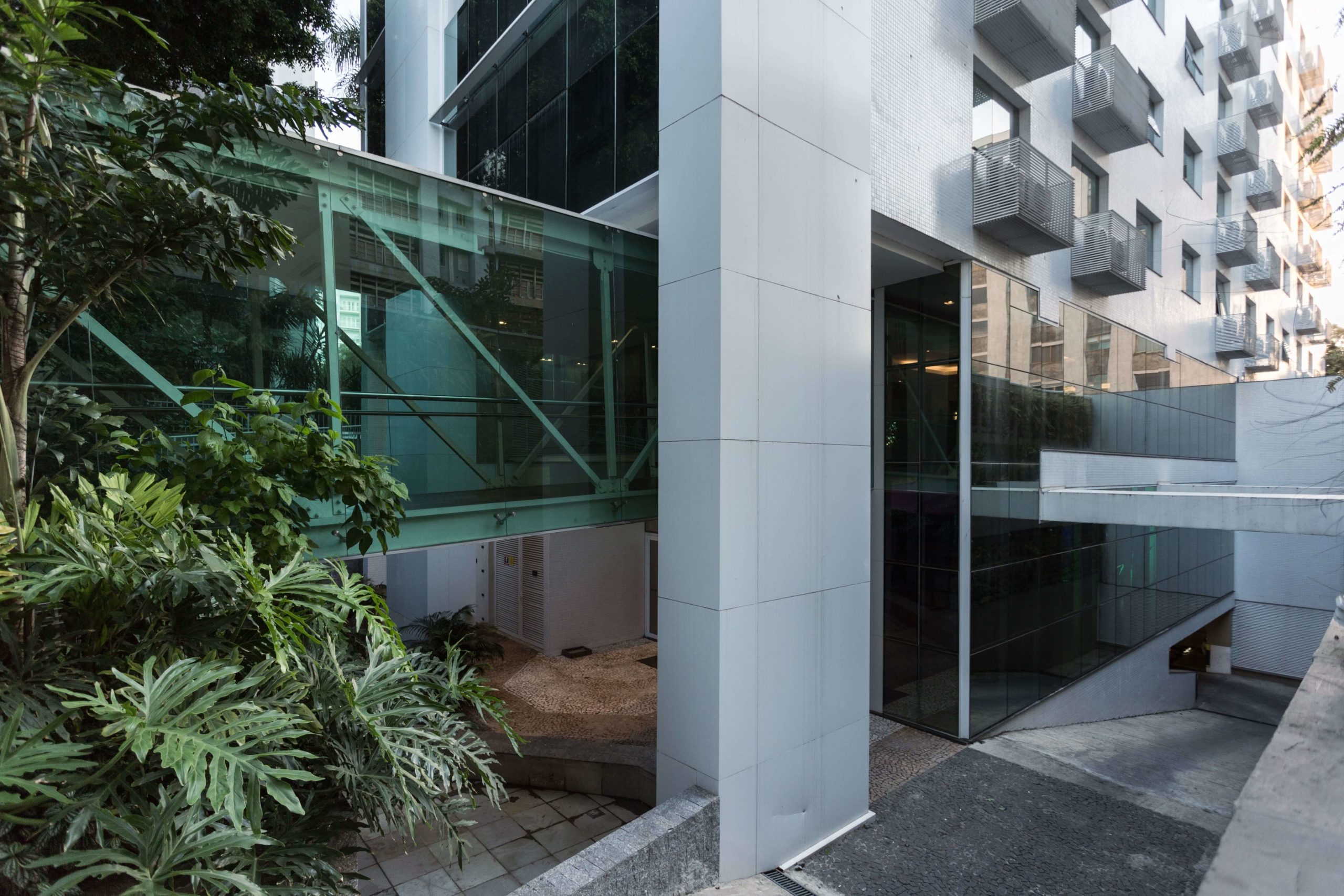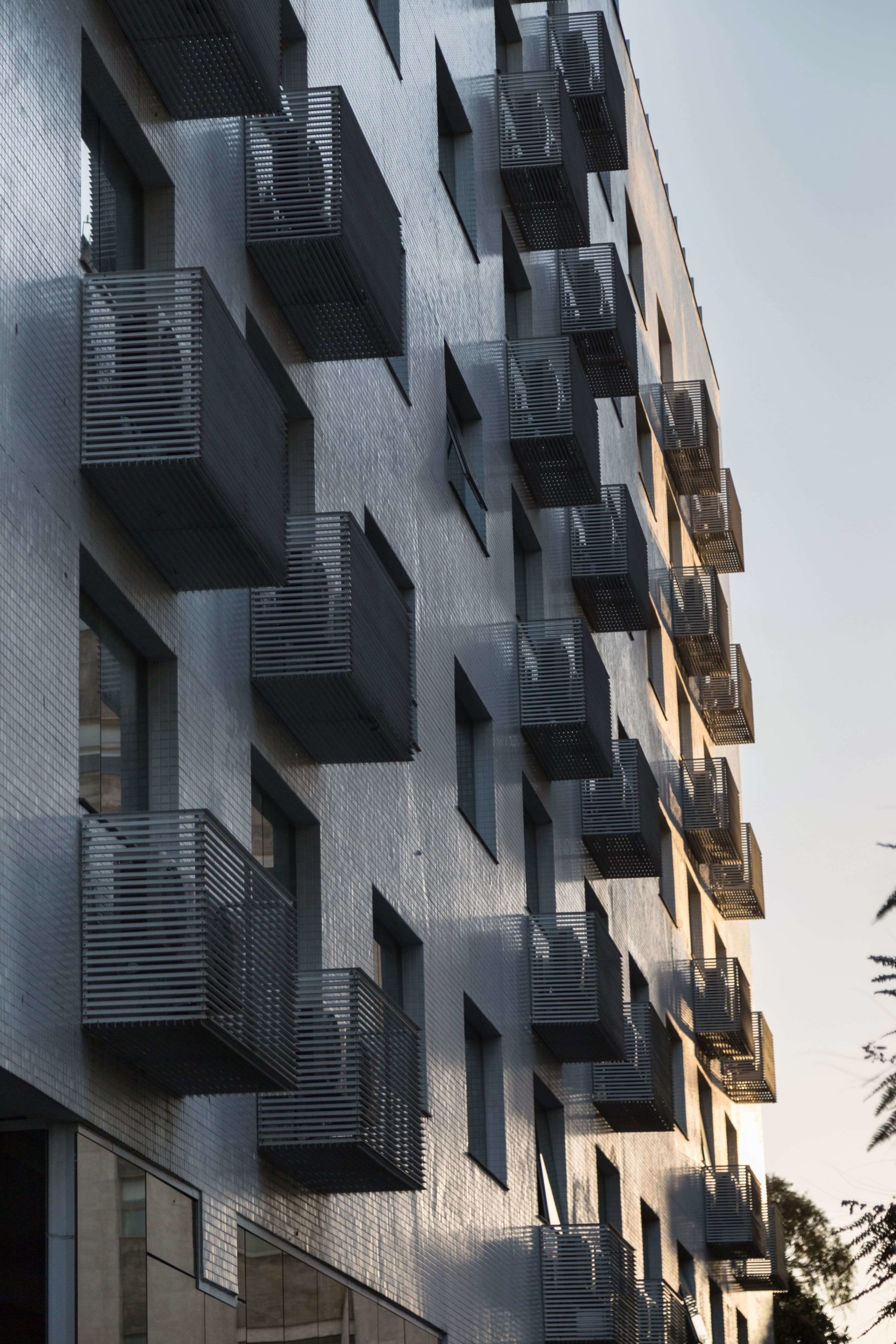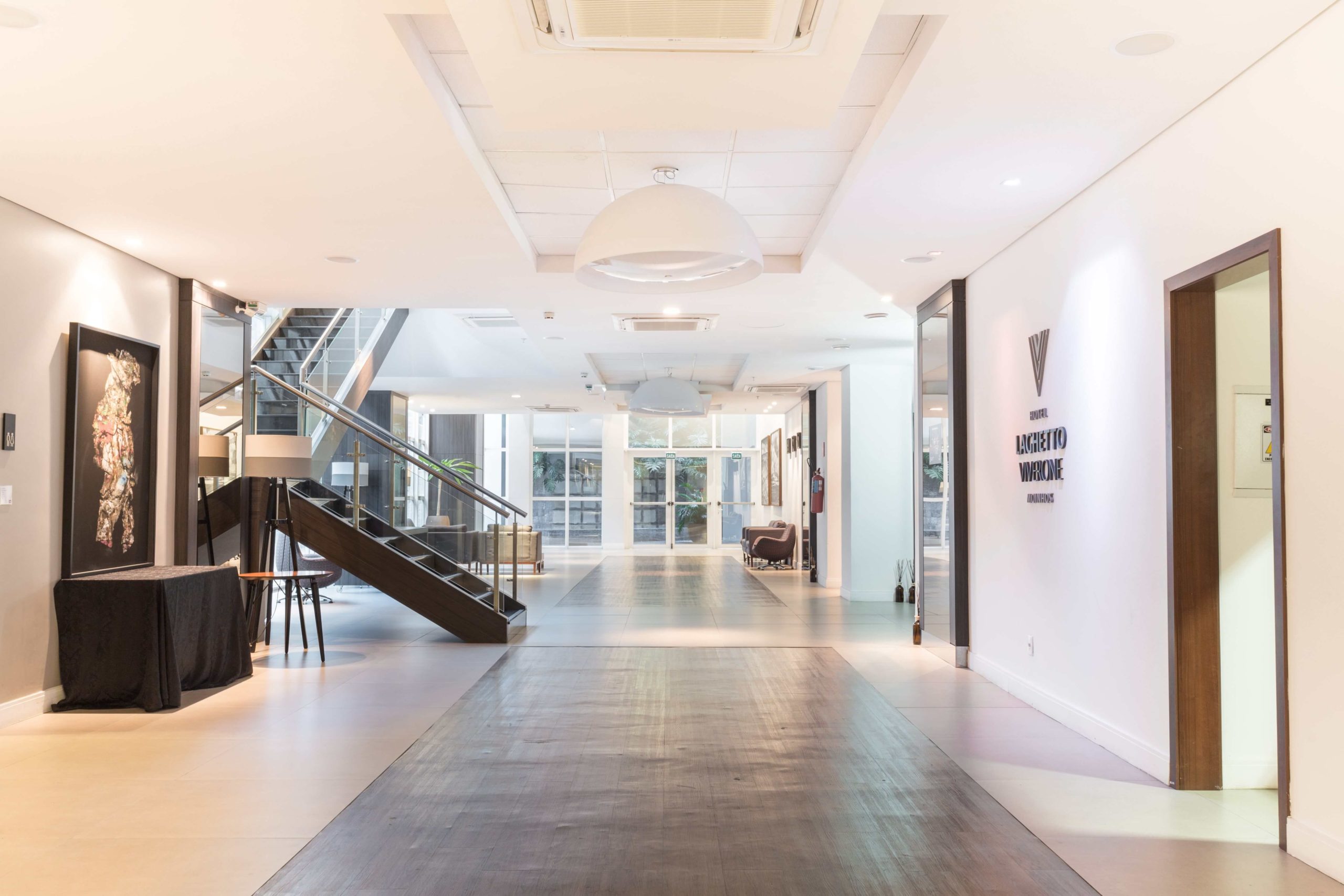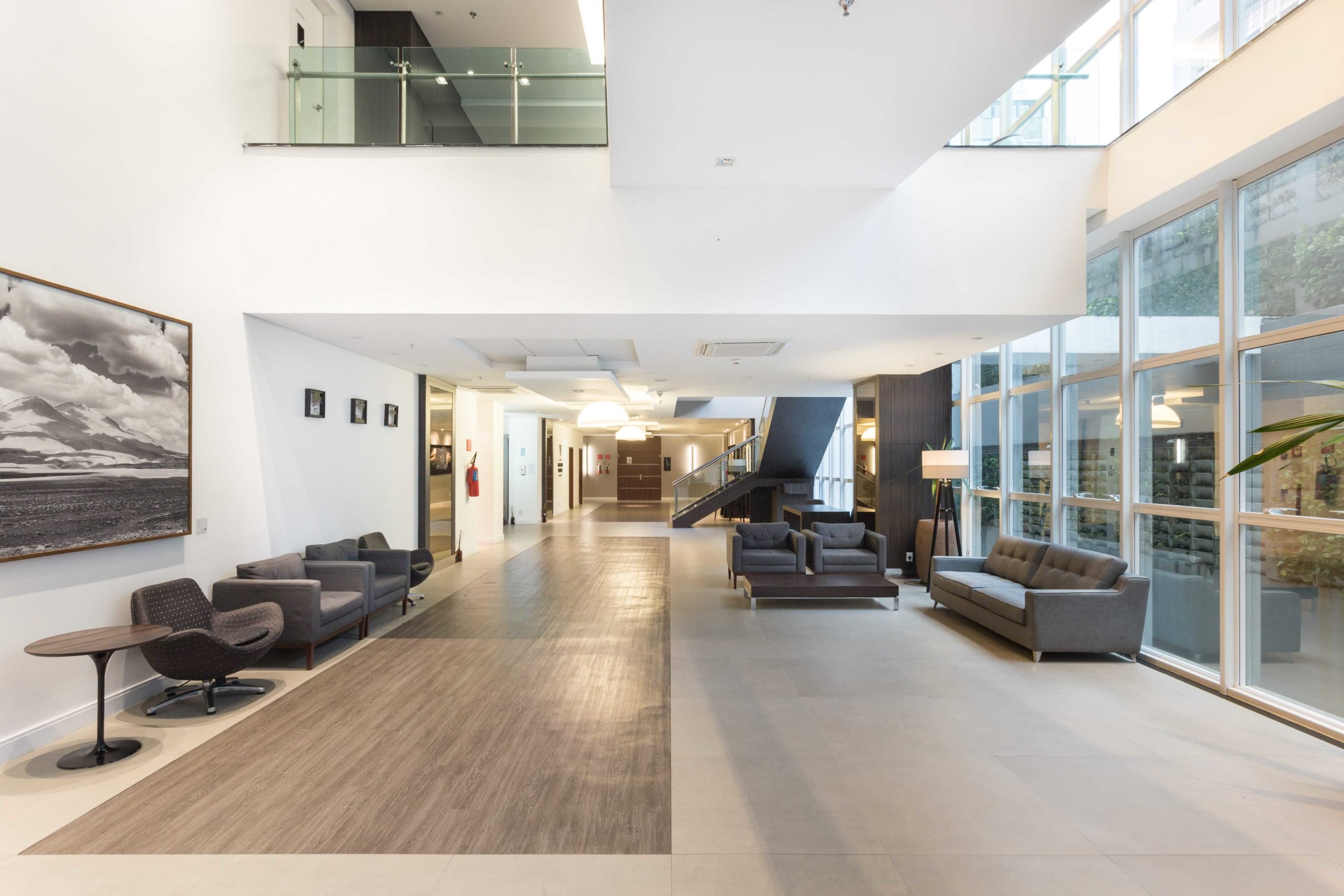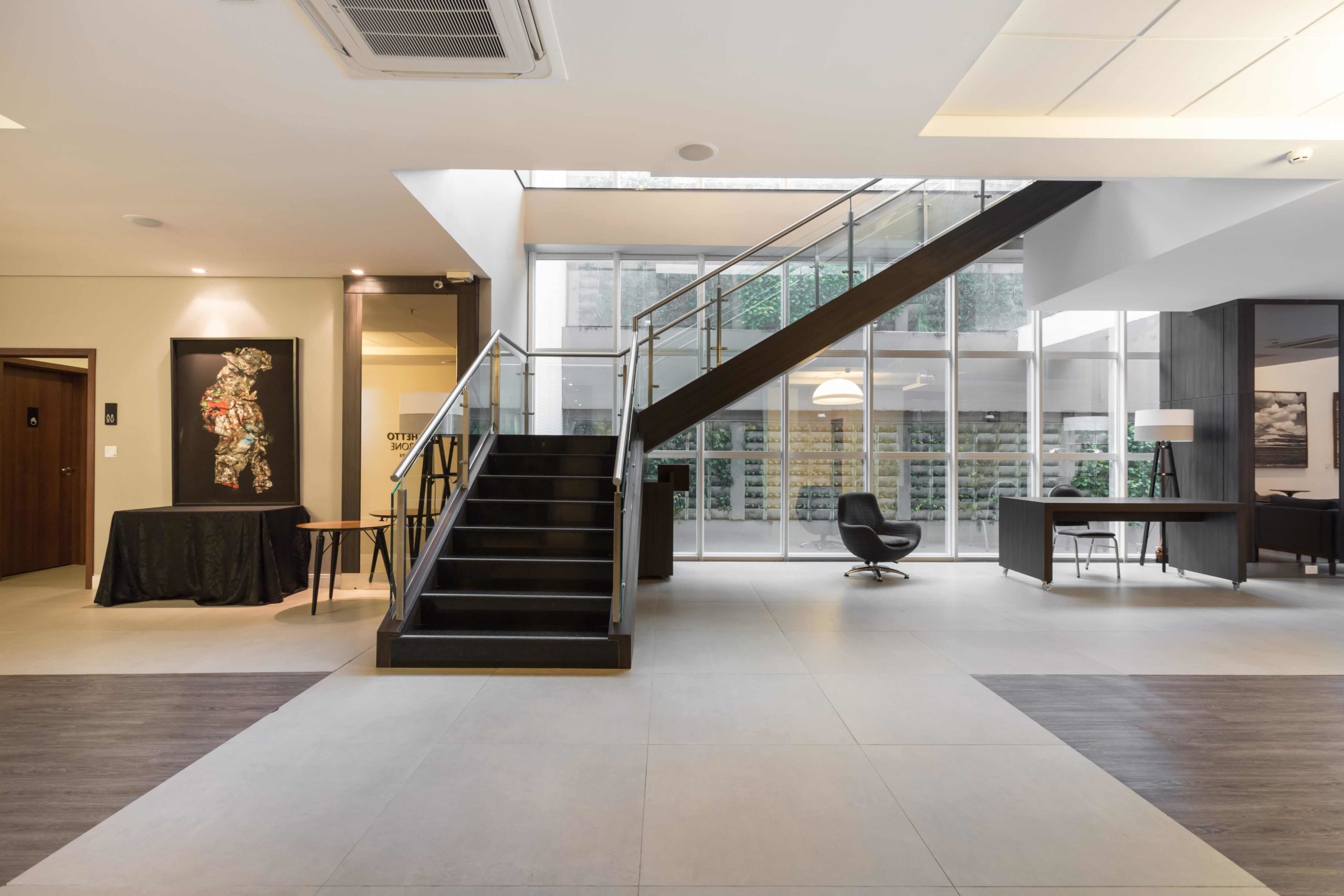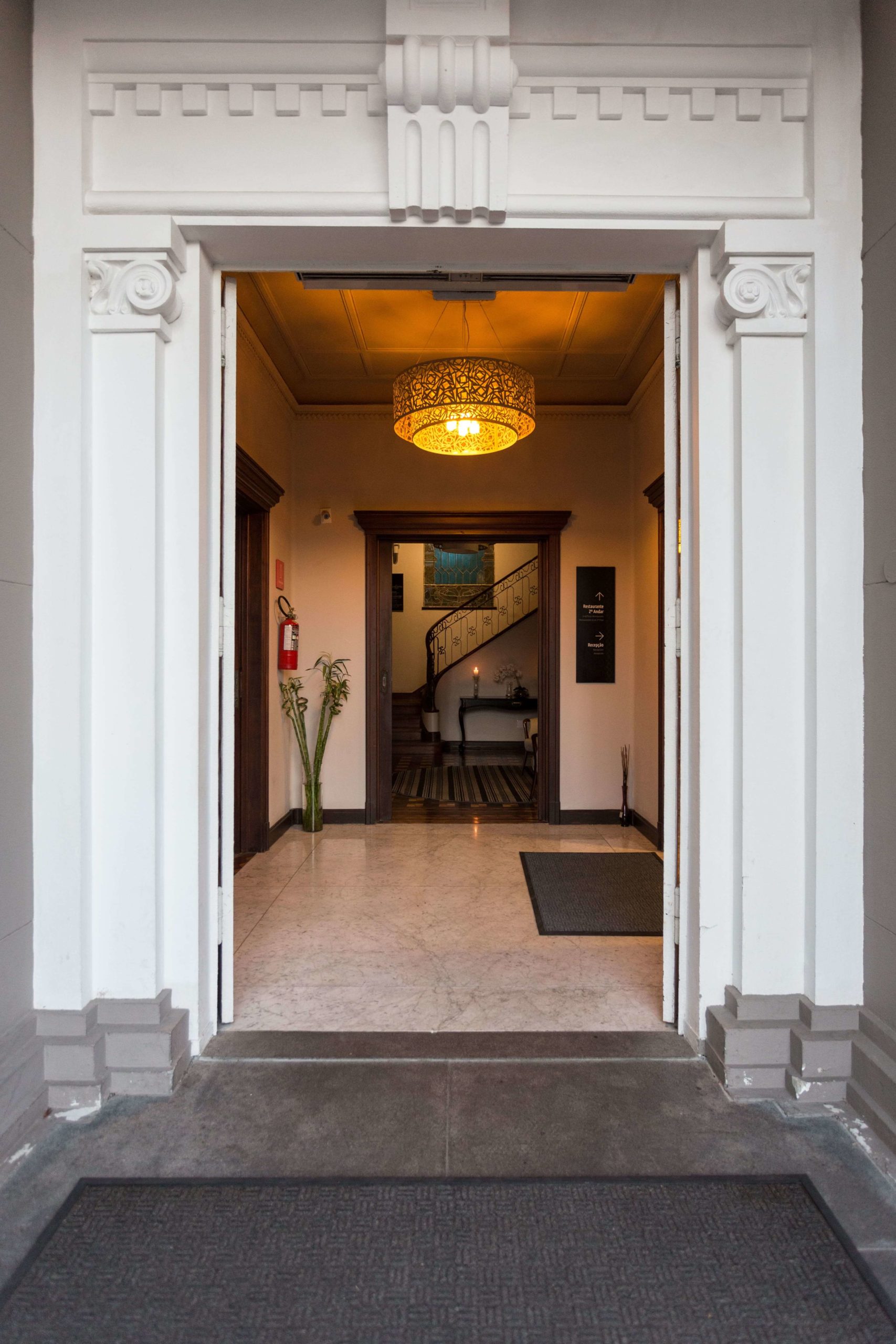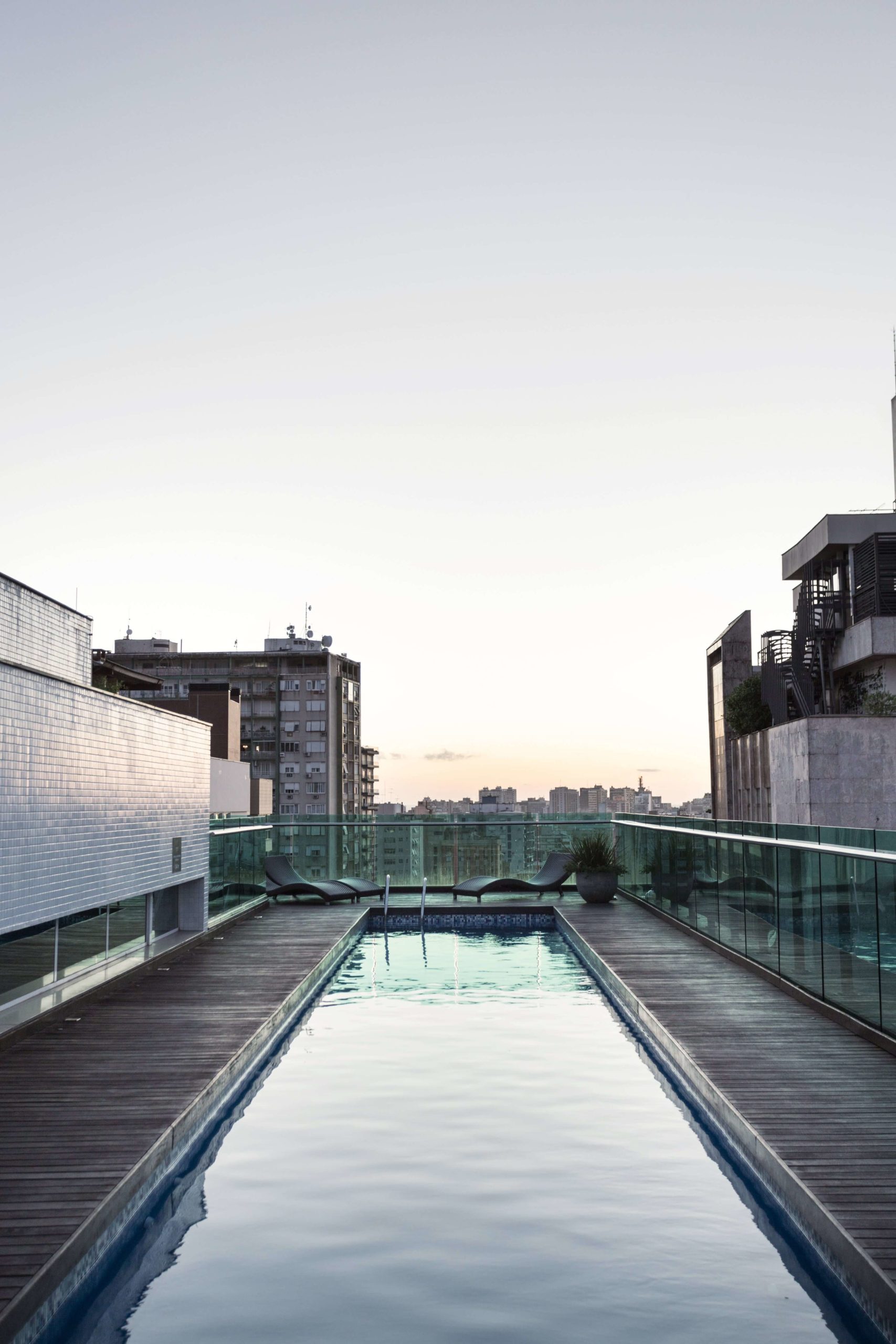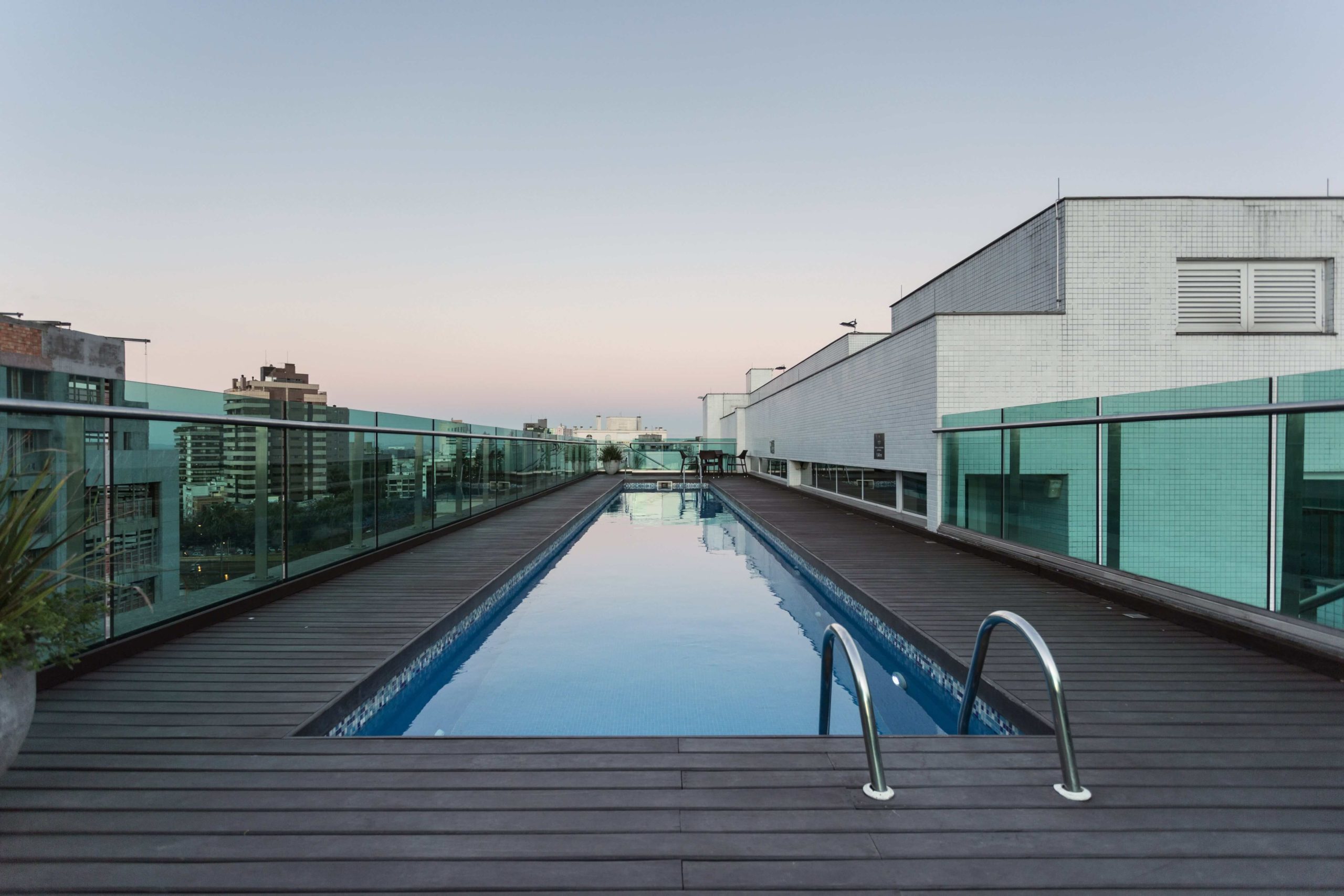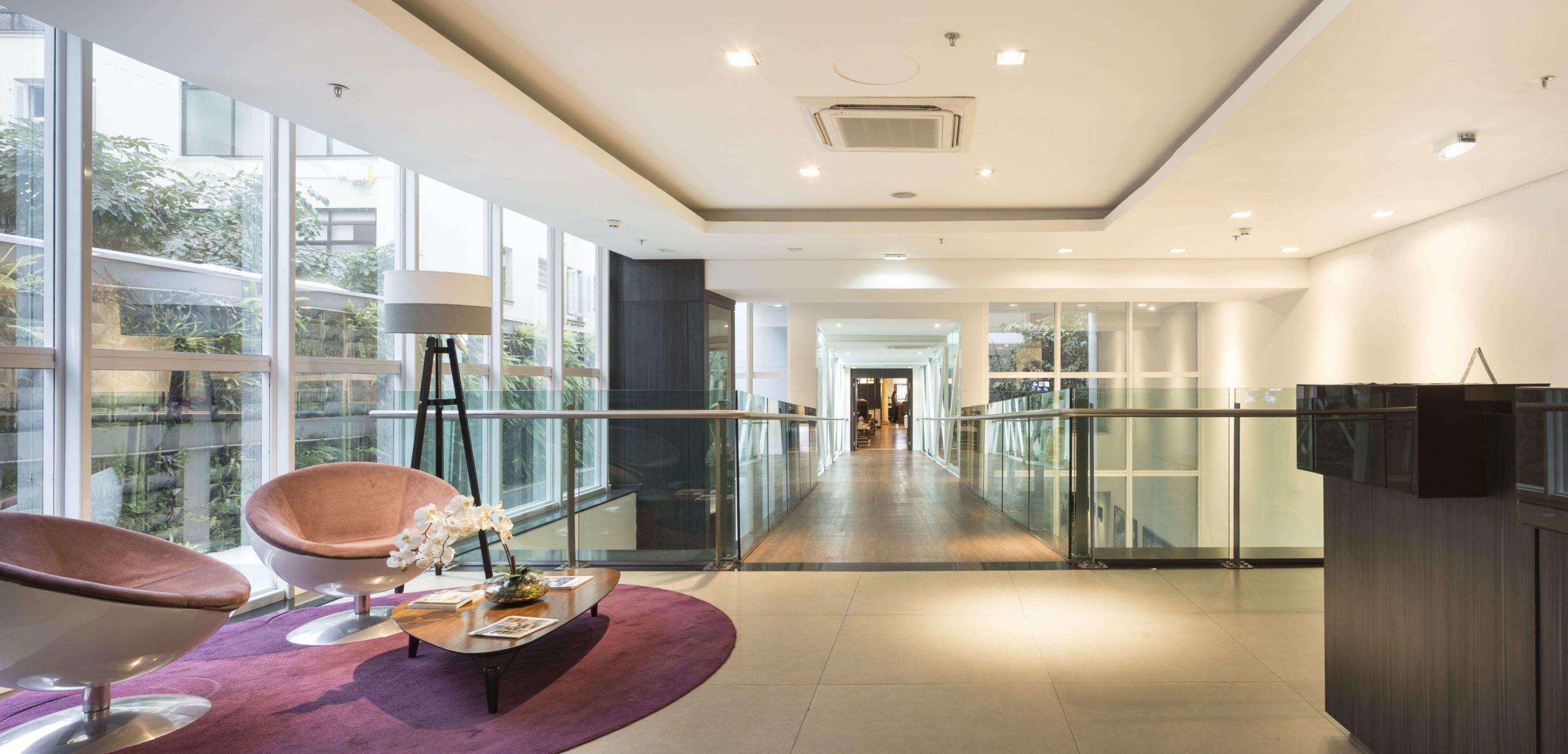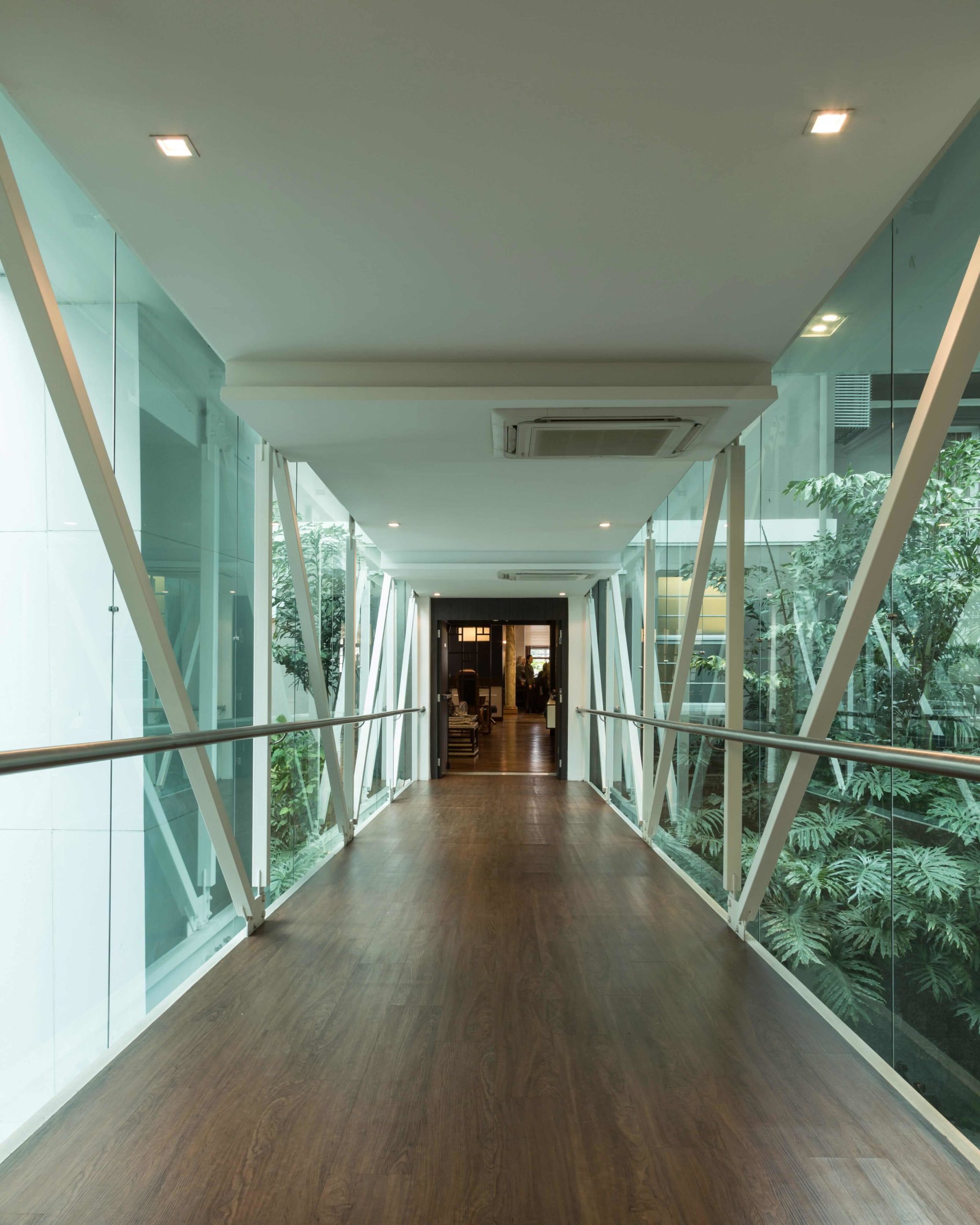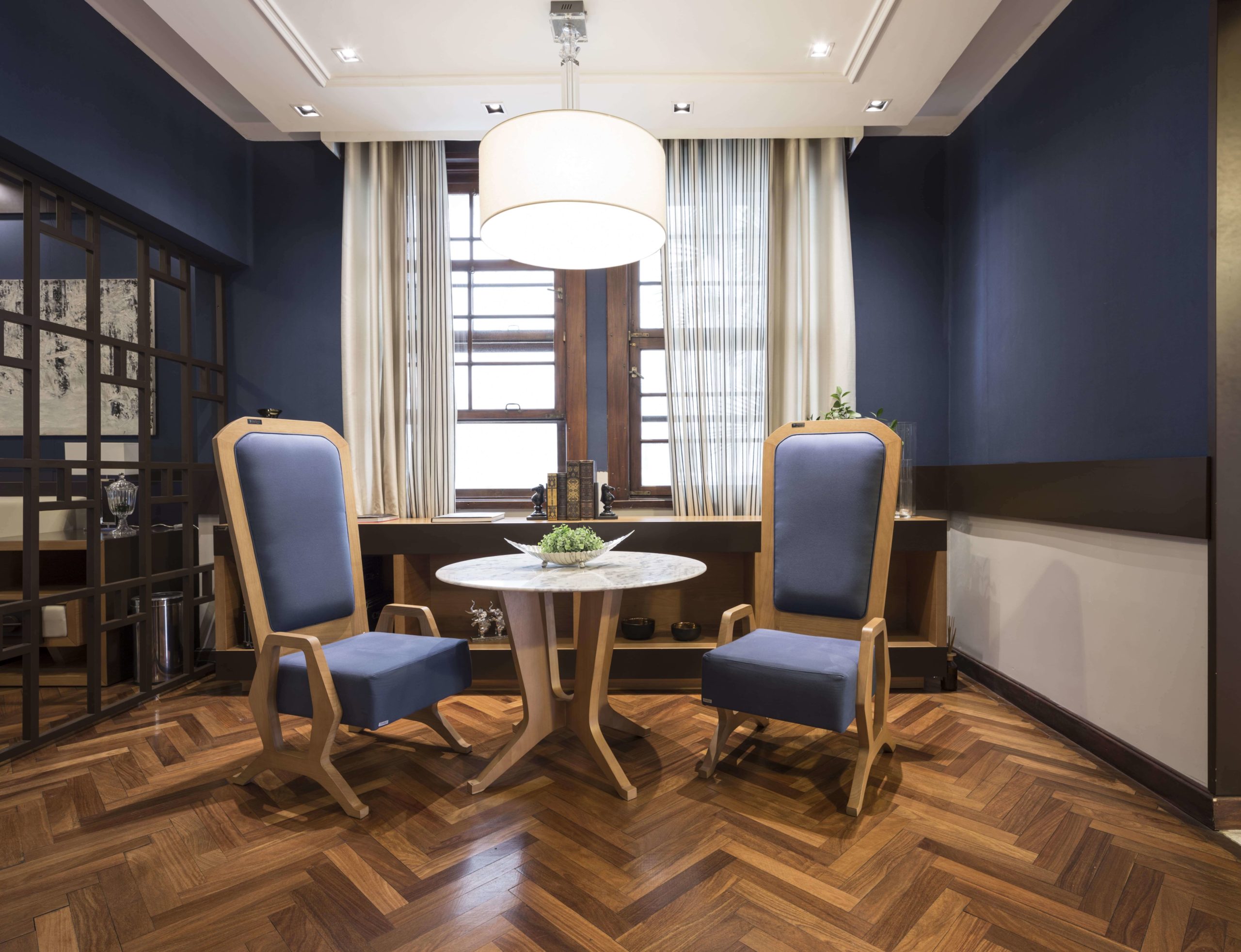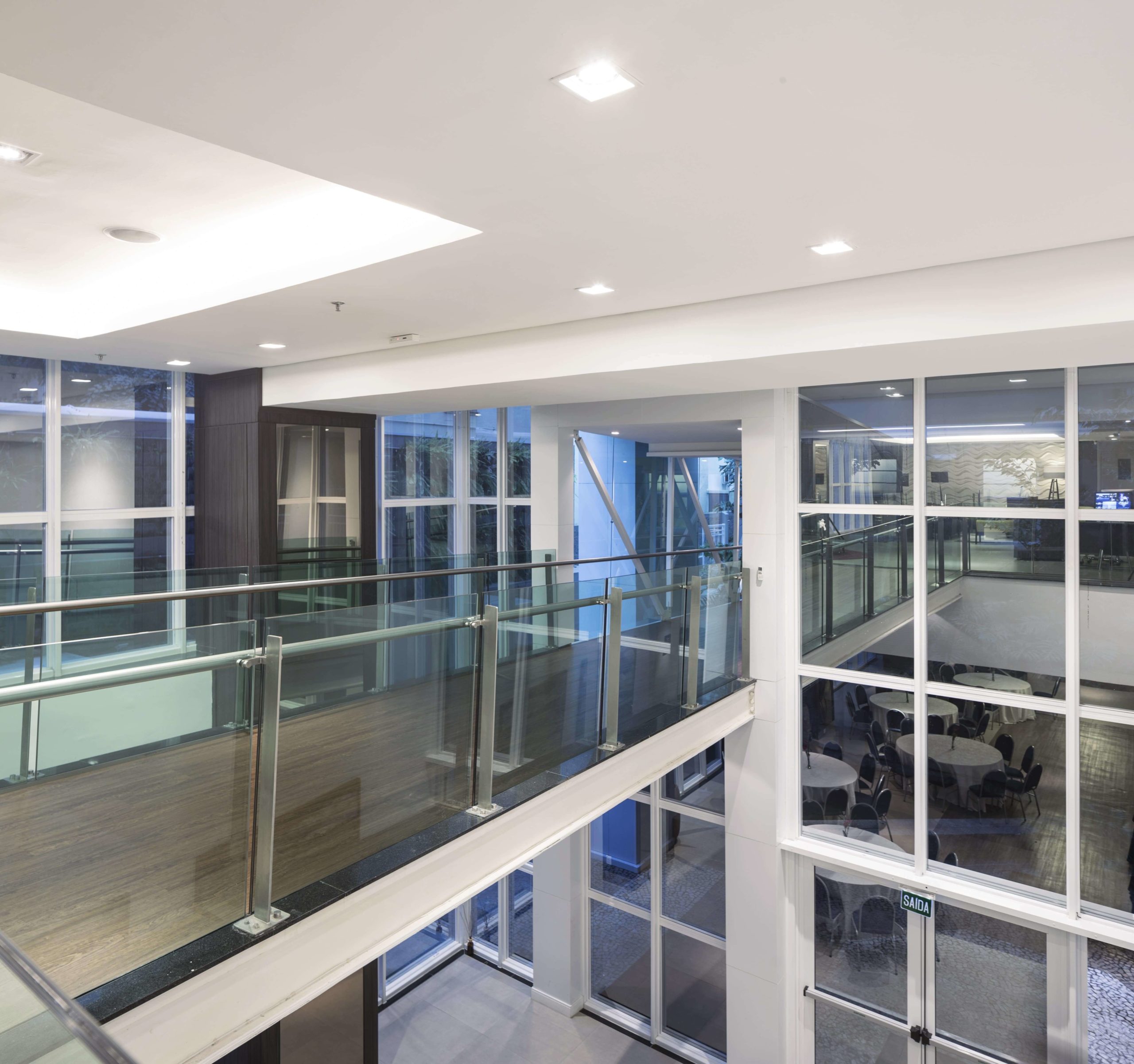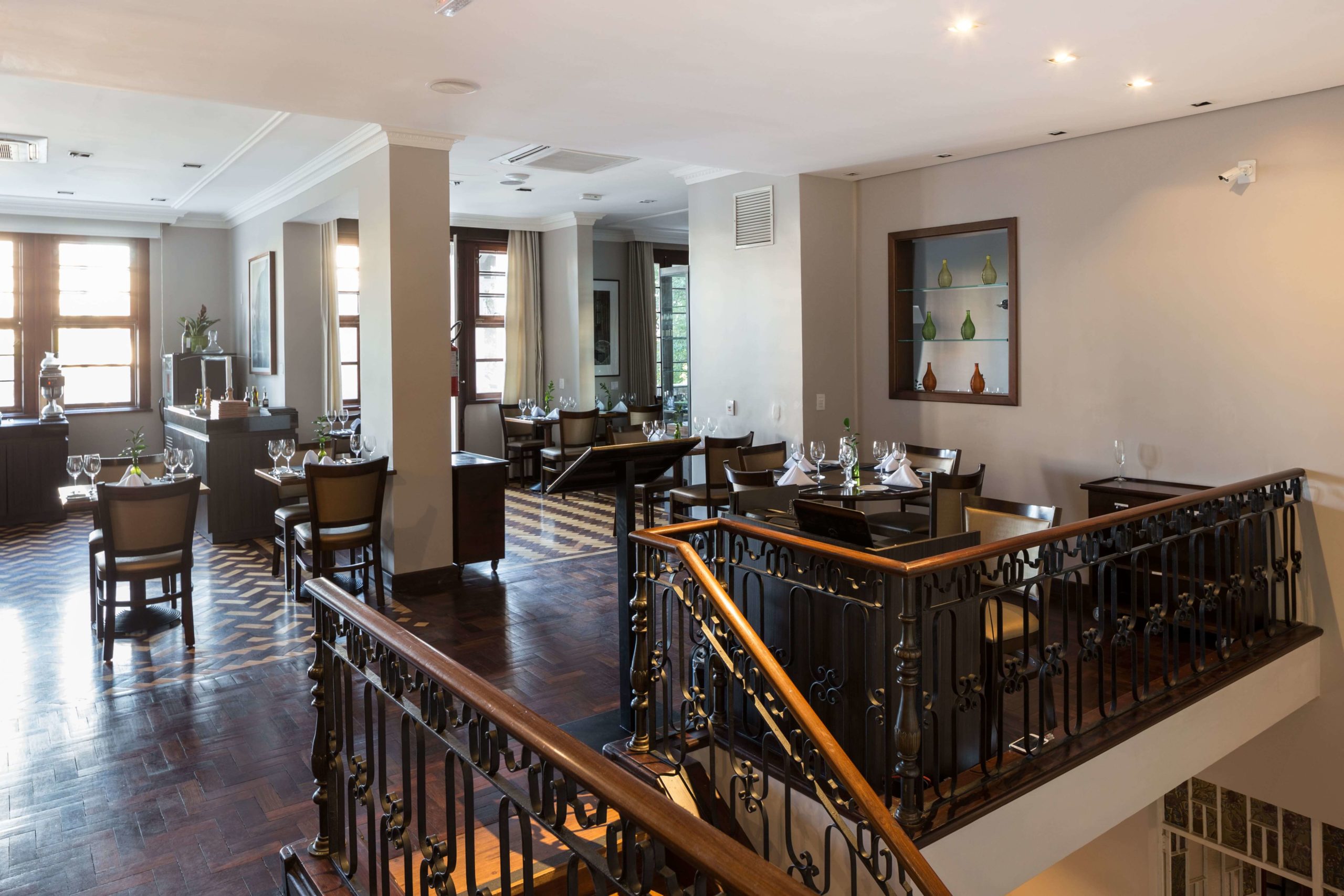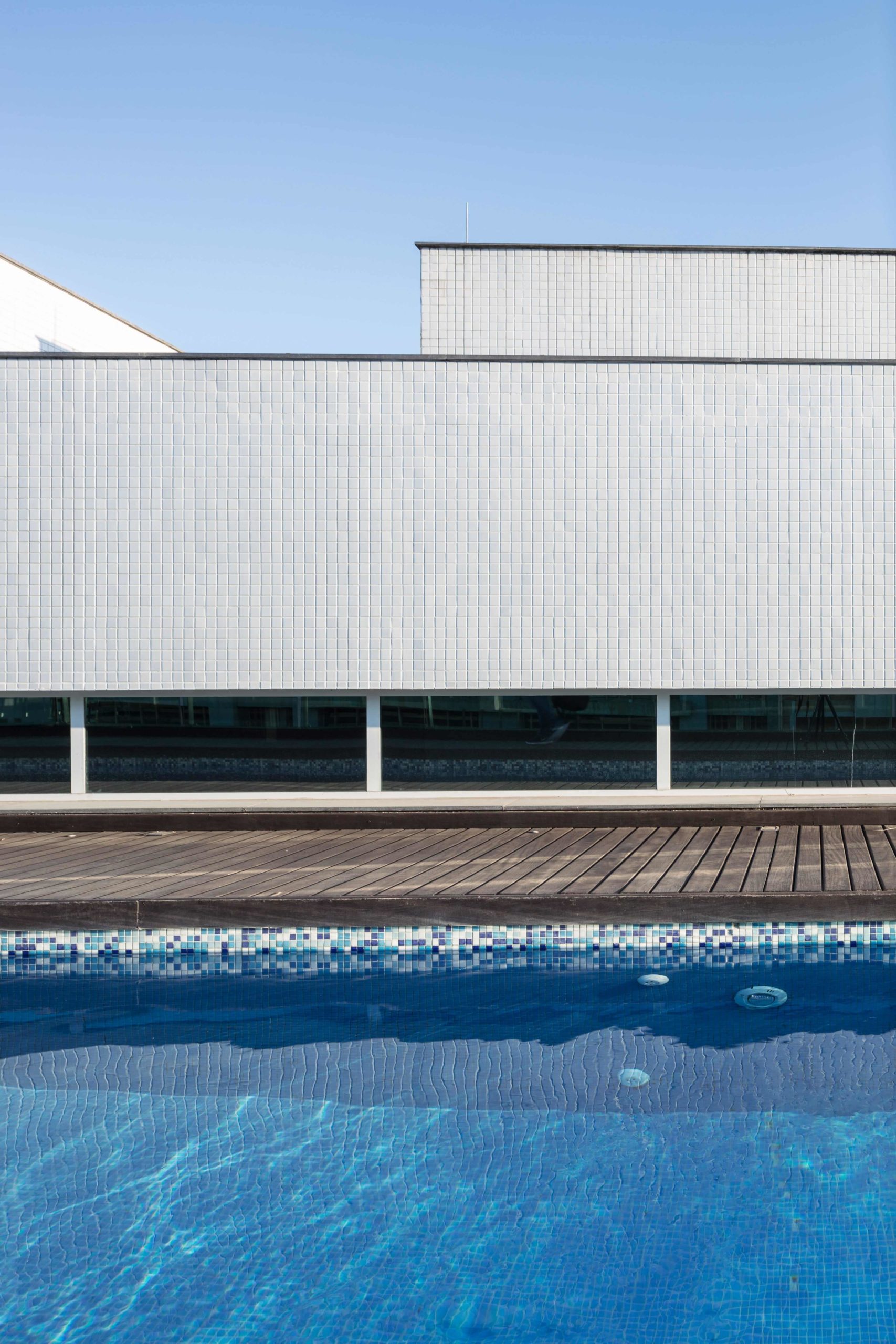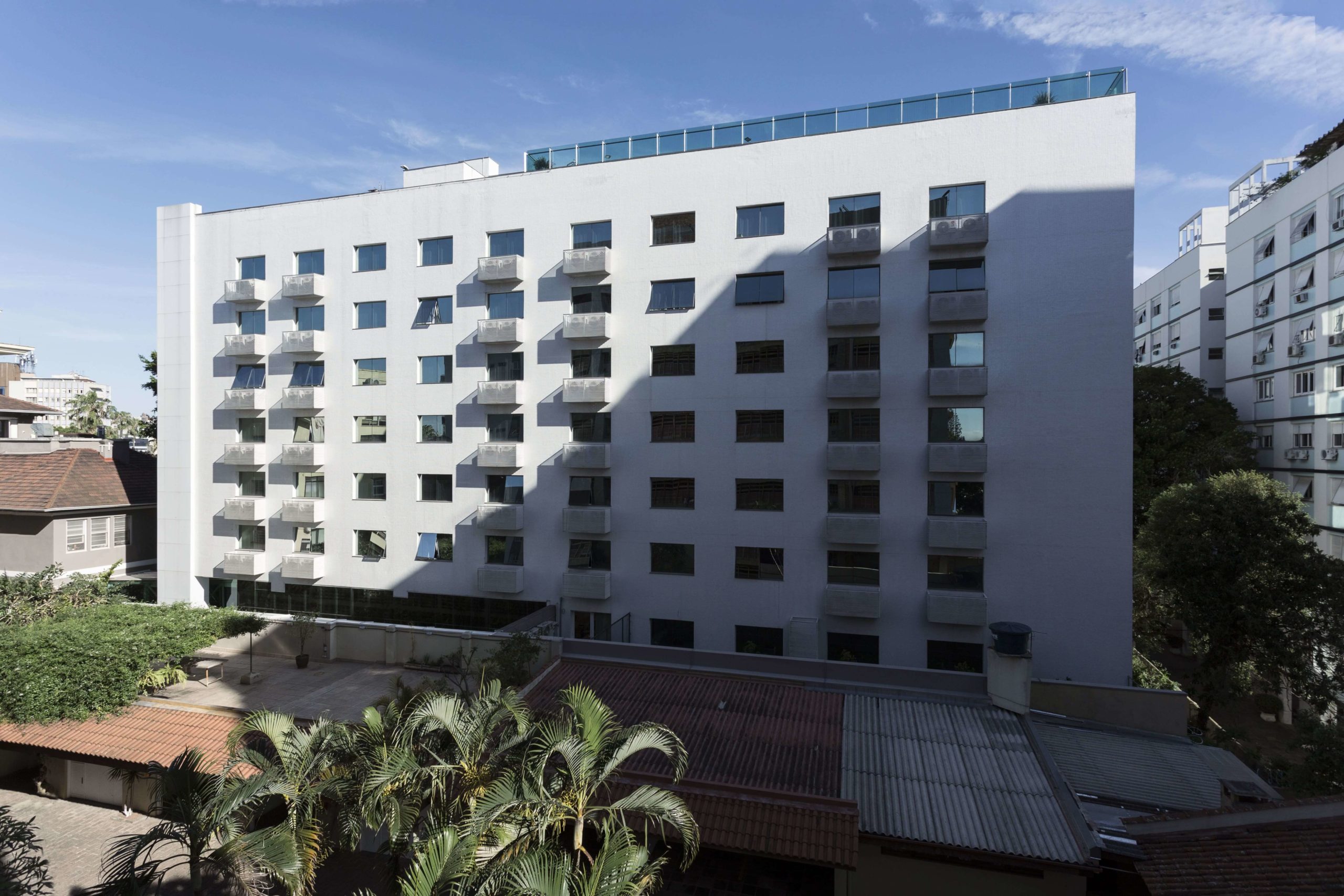 Cultural memory
The conservation of the old house forming the appreciation of the culture and fortifying the local identity is present in the front of the hotel and, to achieve this result, the new building is located at the back of the site. The connection between the buildings is subtle through a glass footbridge. 
Technical solutions
The project was designed using the most modern technologies of infrastructure and equipment, with rational use of natural resources.
To support the other activities of the complex, a tower was designed with 11 levels, being 2 of them parking areas. On the ground floor there are modern convention rooms that are connected, composing a unified area supported by a big convenience place with access to interior gardens.
In the other levels there are 130 apartments with 20m² and king suites with 40m². The roof has entertainment exclusive areas to the hosts such as pool, fitness, terrace, bar, lounge and sauna.