Centauro Store

| Américas Shopping
Location
Rio de Janeiro / RJ
Category
Retail Architecture
Construction of a new unit of a Centauro shop, a omnichannel brazilian store network specialized in selling sportswear. The shop area was shaped by four existing shops.
The main challenge our team faced was the fact that the shell delivered by the shopping centre had a volumetry that was off the standard of the other shops from this franchise. The shop is shaped as an unattached volume between the corridors of the shopping centre, like a big "island", allowing visibility all around its perimeter.
Secondary Challenges
Usually we have gratings fixed on the perimeter walls of the sales room to expose footwear and to attach the brand's visual communication. In this project it was not possible to adopt this practice since its facade was entirely windowed and did not have walls in its boundaries.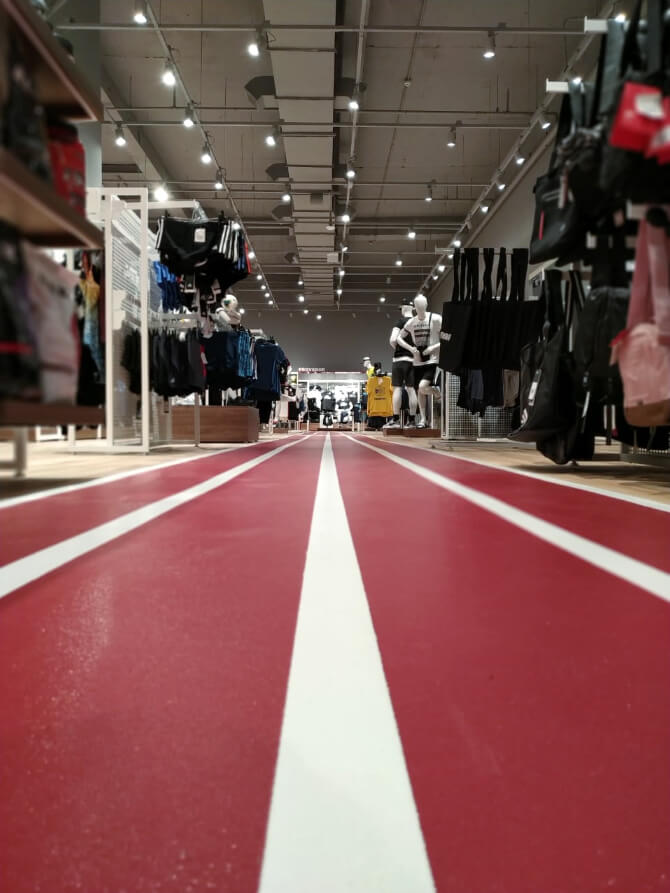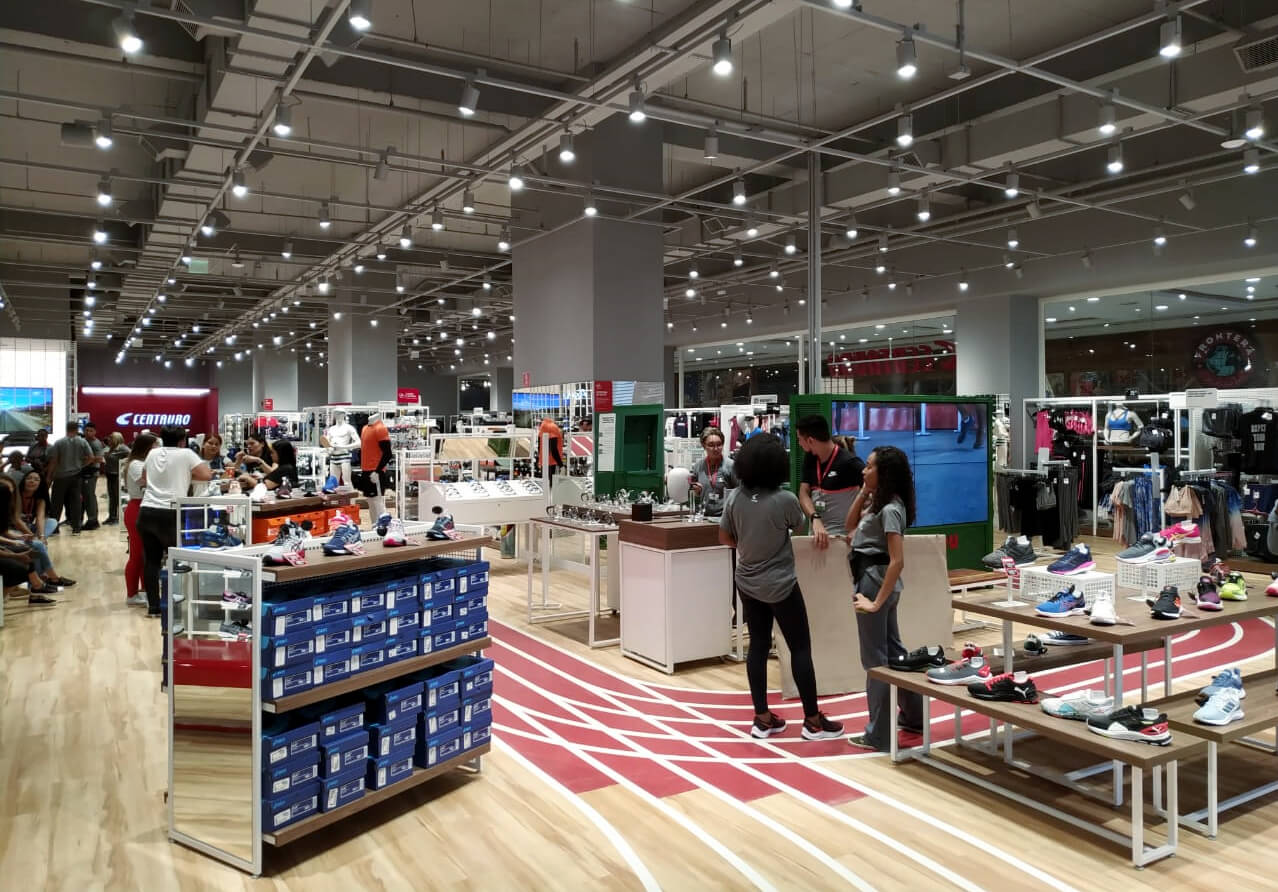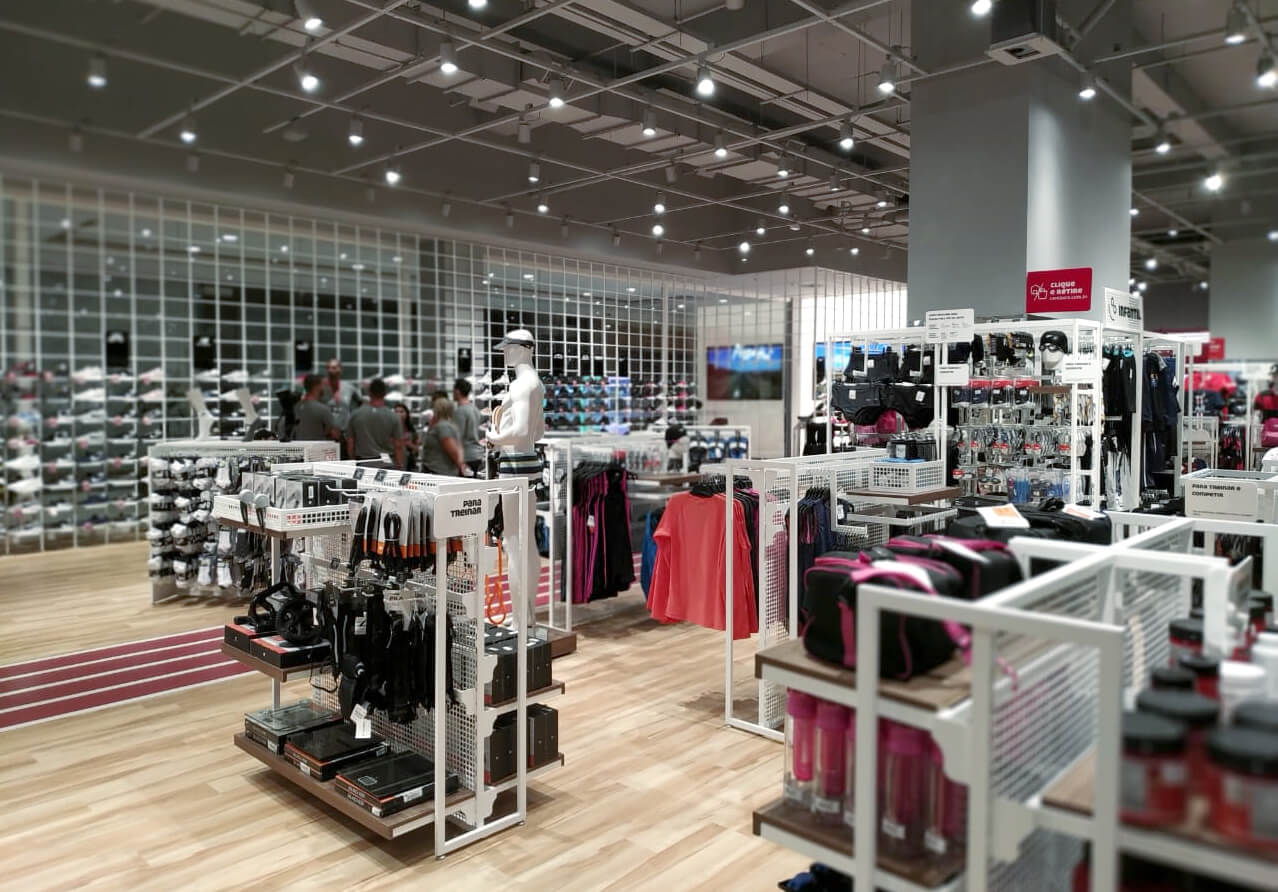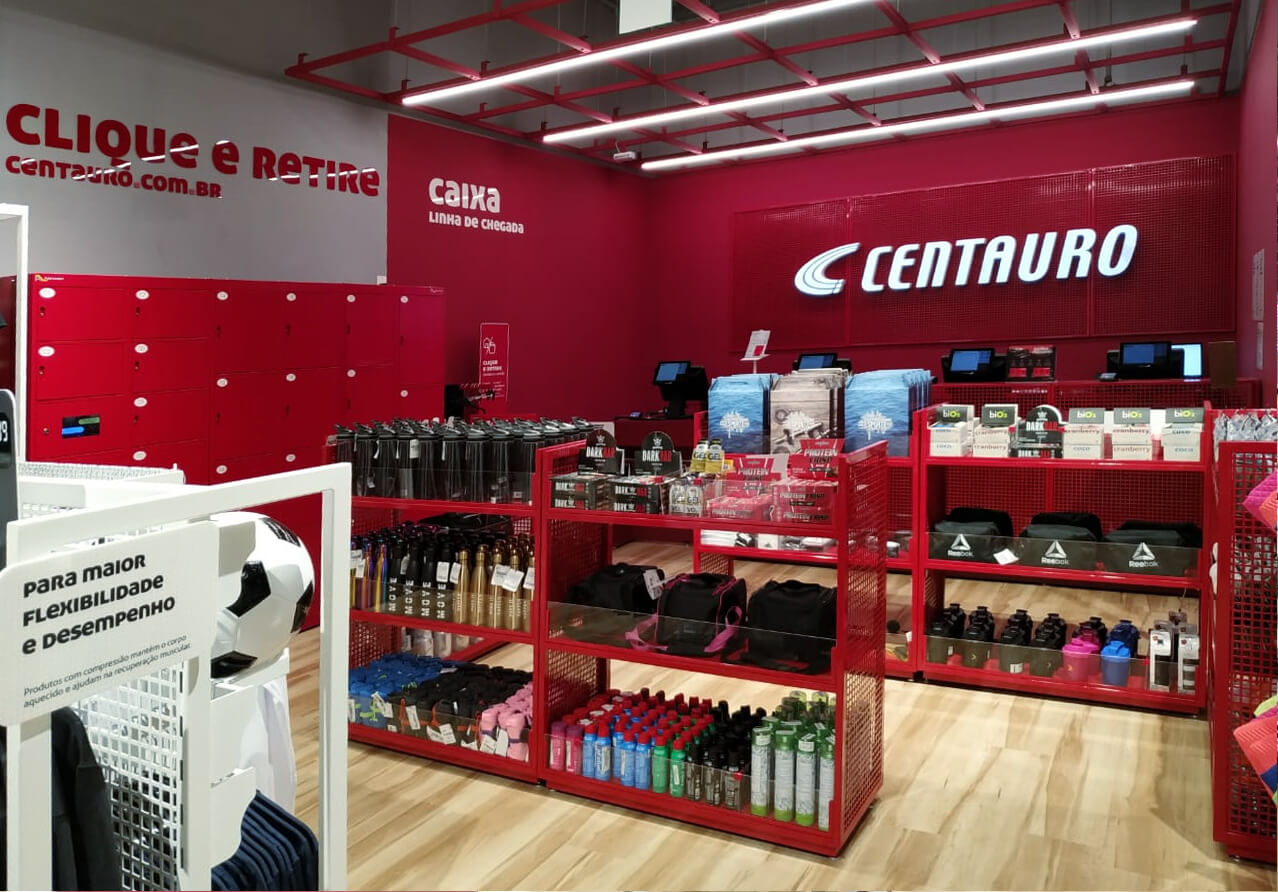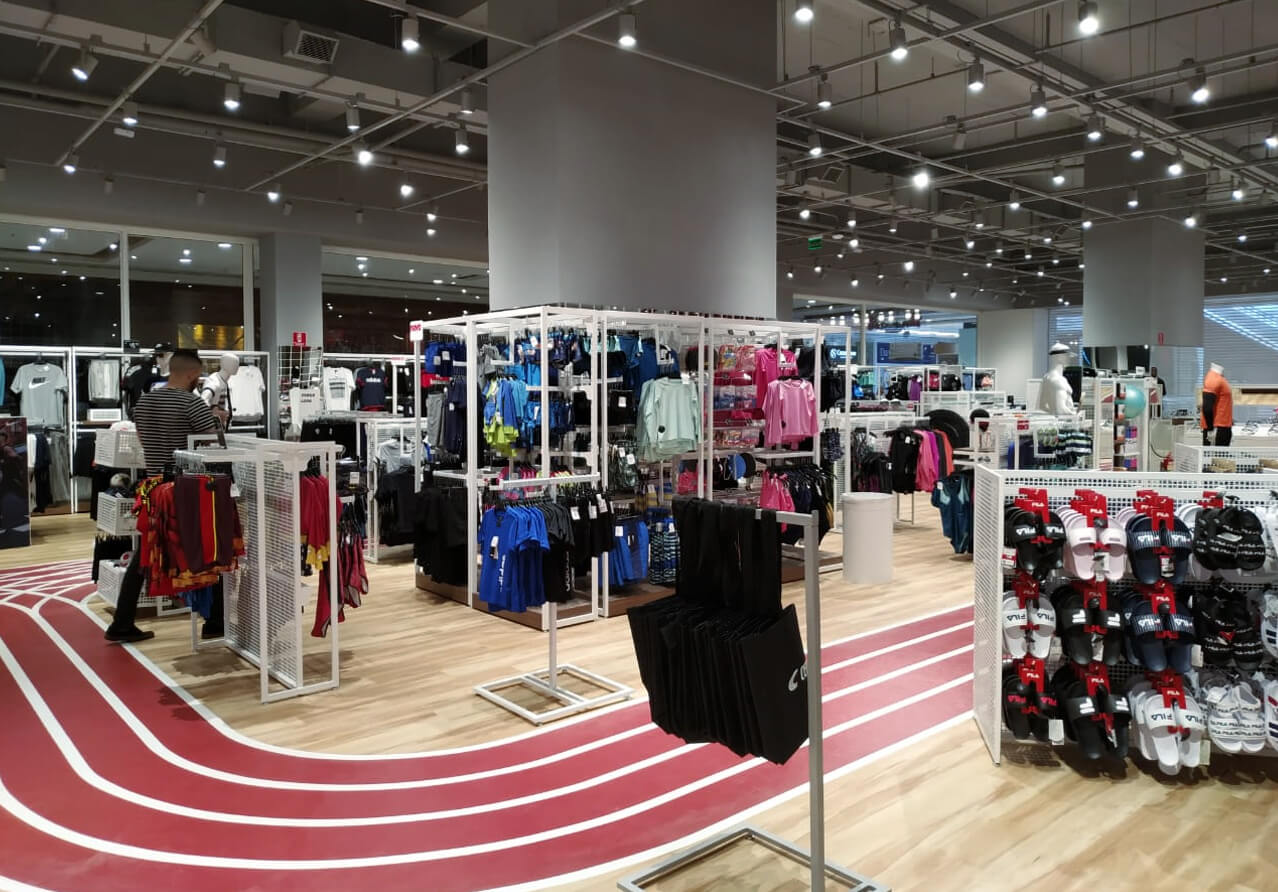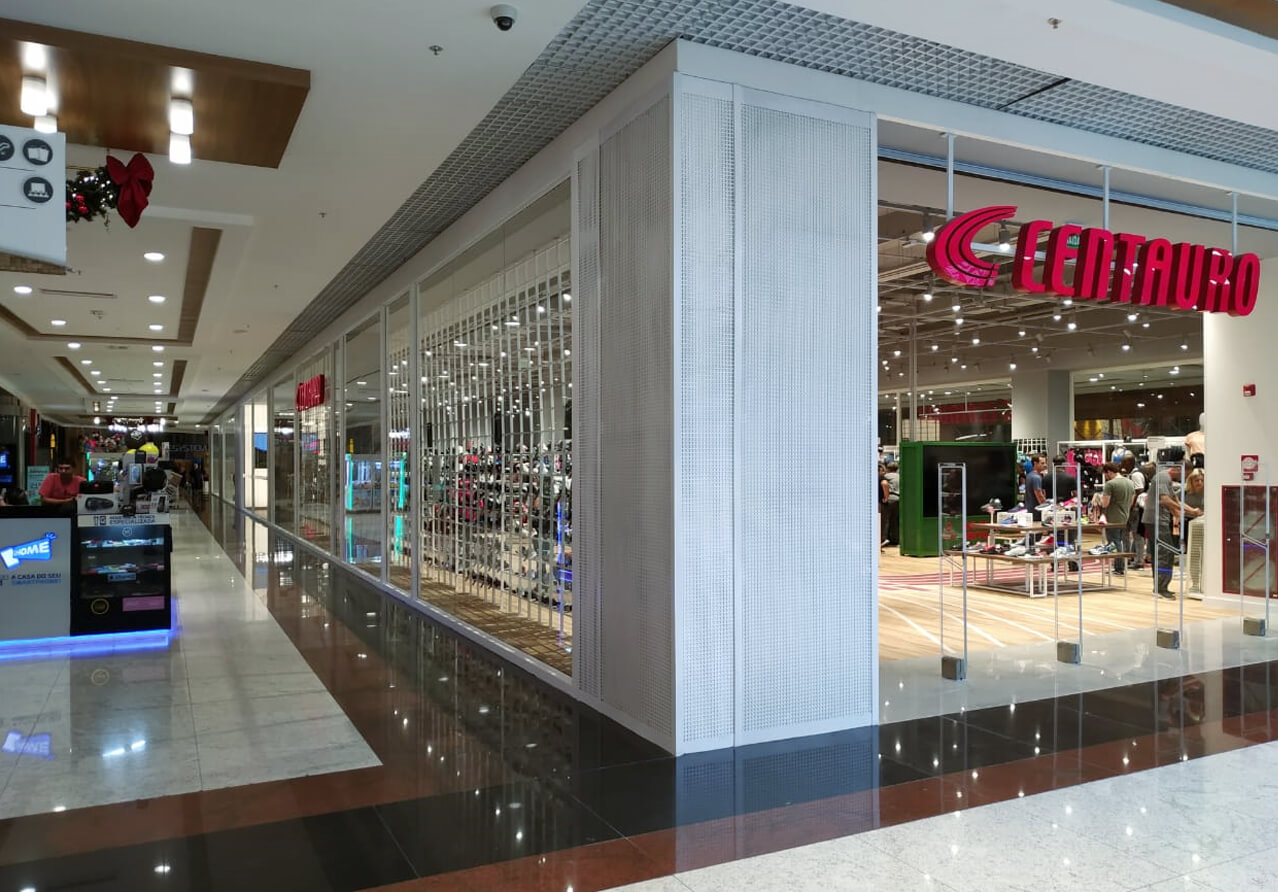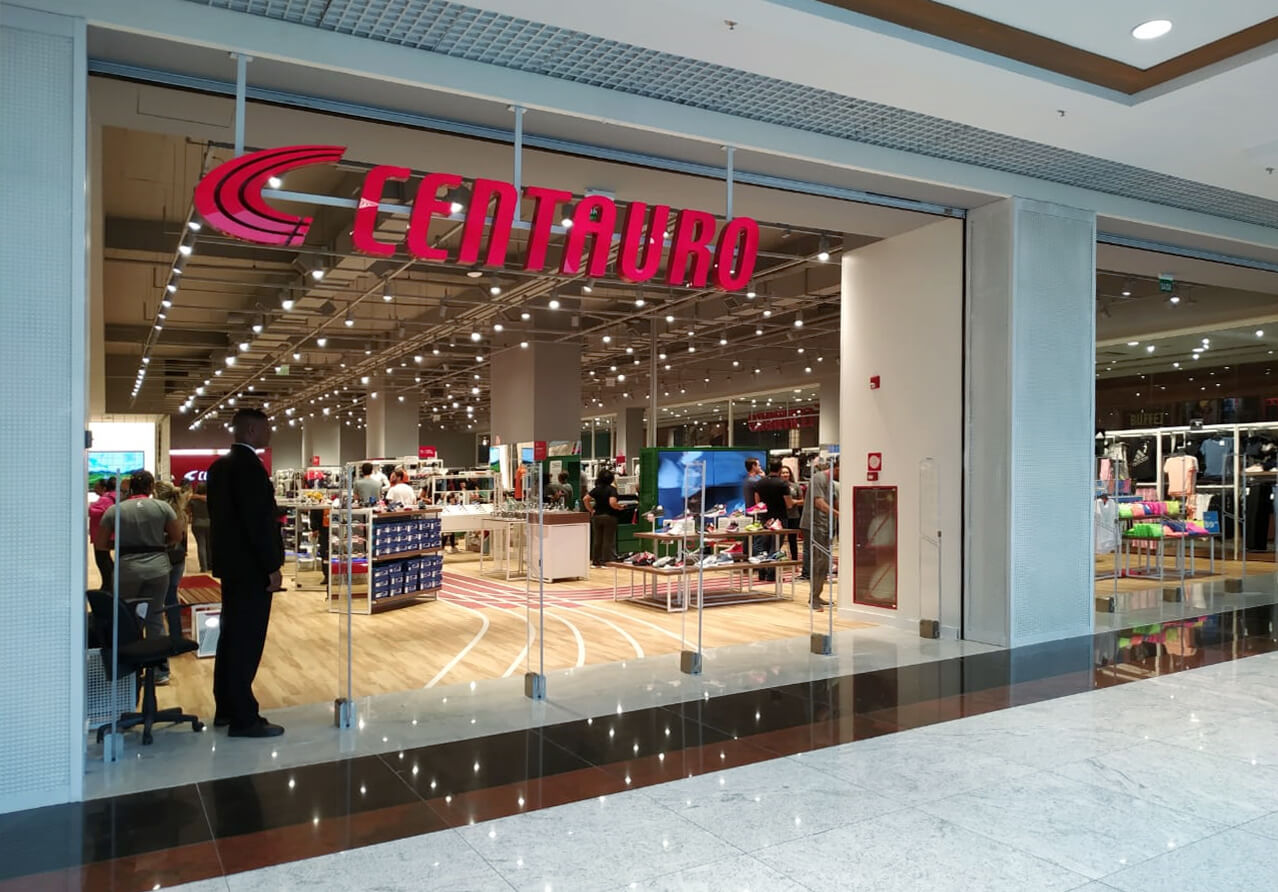 Visibility and shop structure
To control the visibility of the shop's interior, it was adopted a double skin on the sales room perimeter and a closed storefront on the staff restricted areas. This solution gave a fully complete visual of the shop's interior for the people whom walk on the shopping centre corridors.
Technical solutions
 In order to come up with a solution to attach the grating that displays the footwear, we adopted a structure composed by a beam where the connection with the grating is made all along the necessary length of the facade and supported by V profiles, with the necessary angle to its locking, attached directly to the shopping centre slab.