Category
Retail Architecture
Camicado is a store chain specialized in home and decor and in this occasion was opening in a new space in a high luxury shopping center.
The total area available for the store wasn't defined since the beginning of the project and the available area was lower than the store program. With this scenario was necessary the addition of a parking area of the shopping, that complicated the site mapping and the interferences that we could find in the store. 
Secondary Challenges
The low height of the parking area added to the project complicated coordination and clash detection of all installation projects.

Shopping Rules that make impossible to have a mezzanine floor with the necessary size to support and technical areas of the store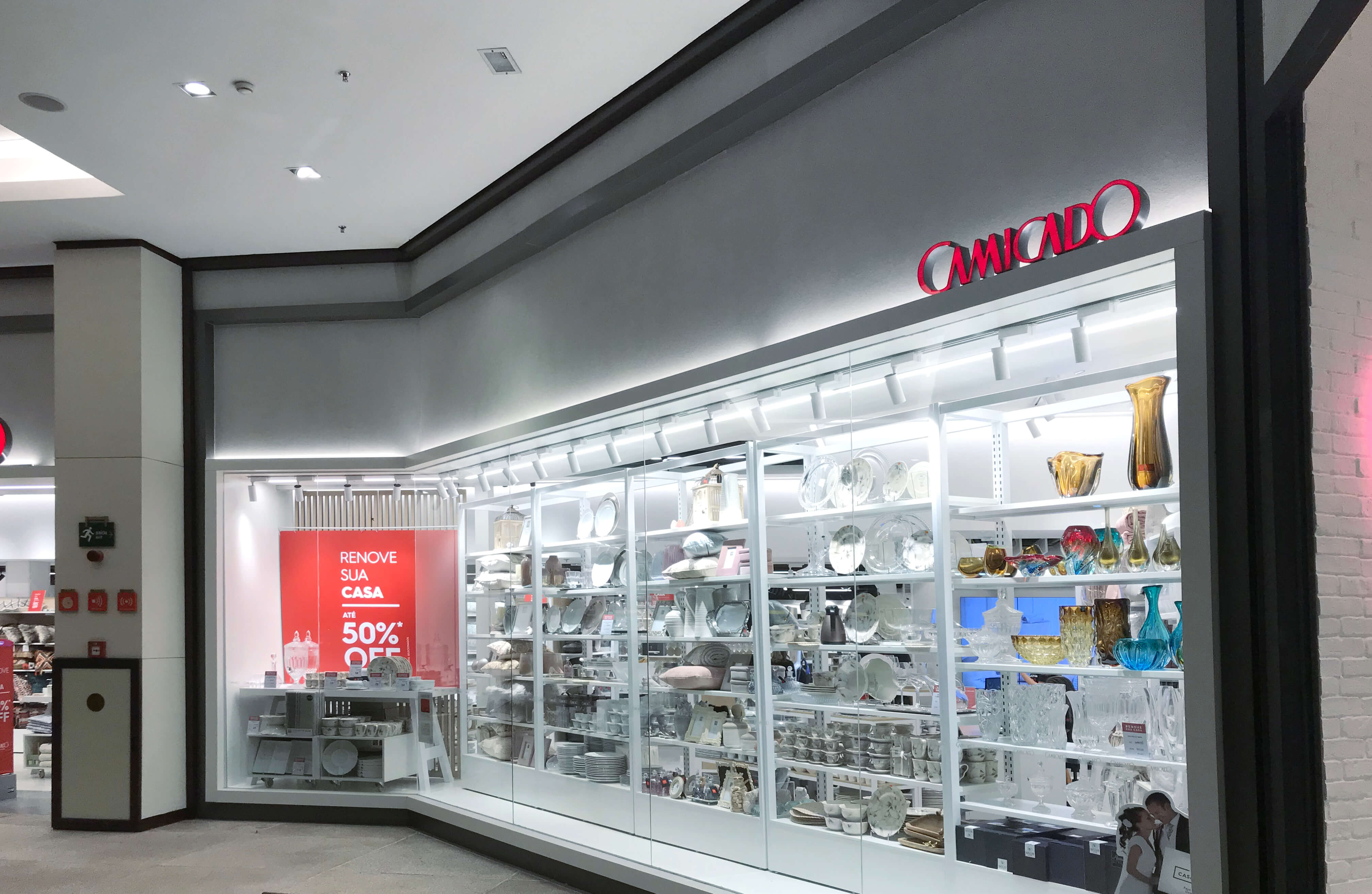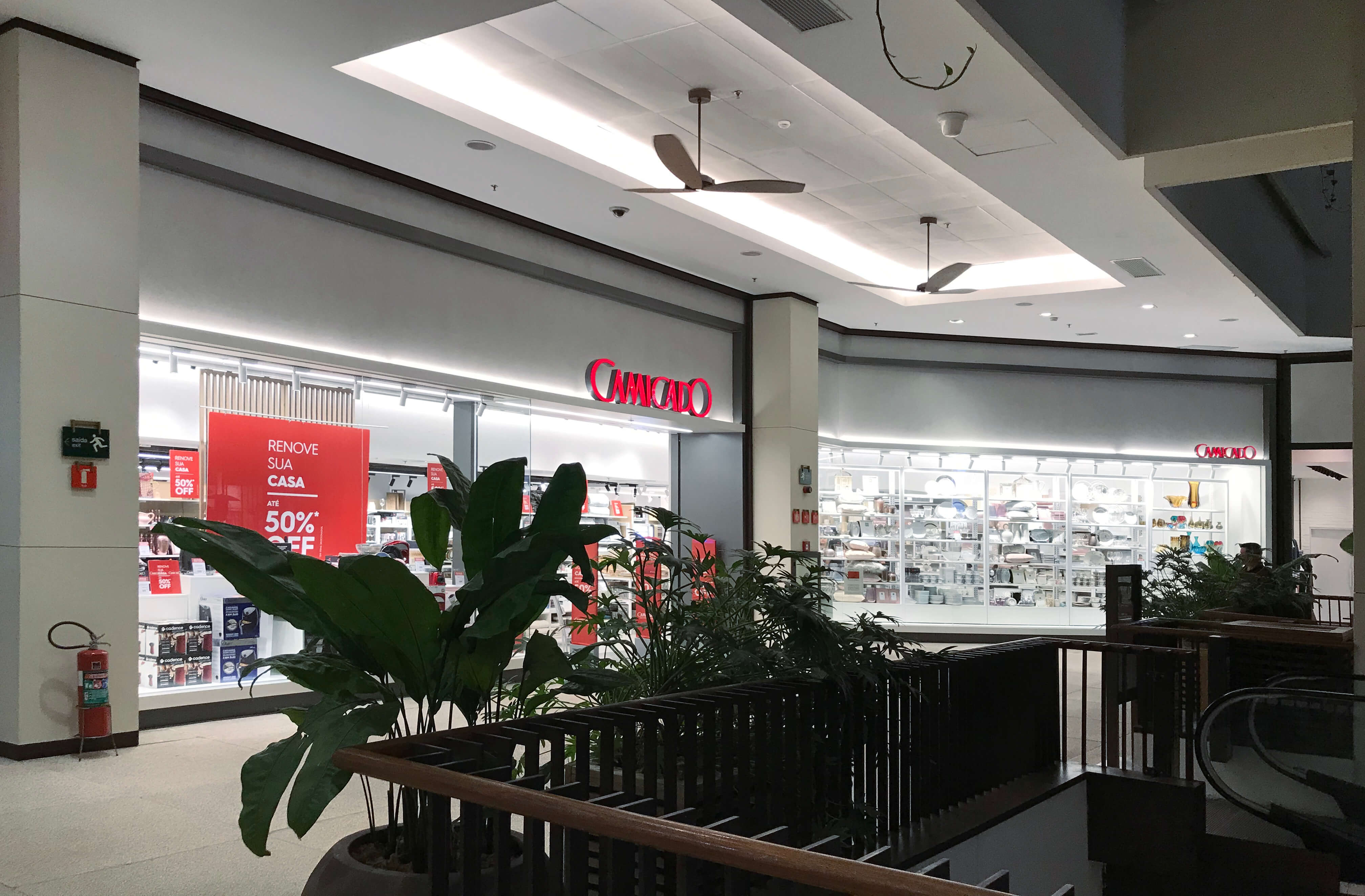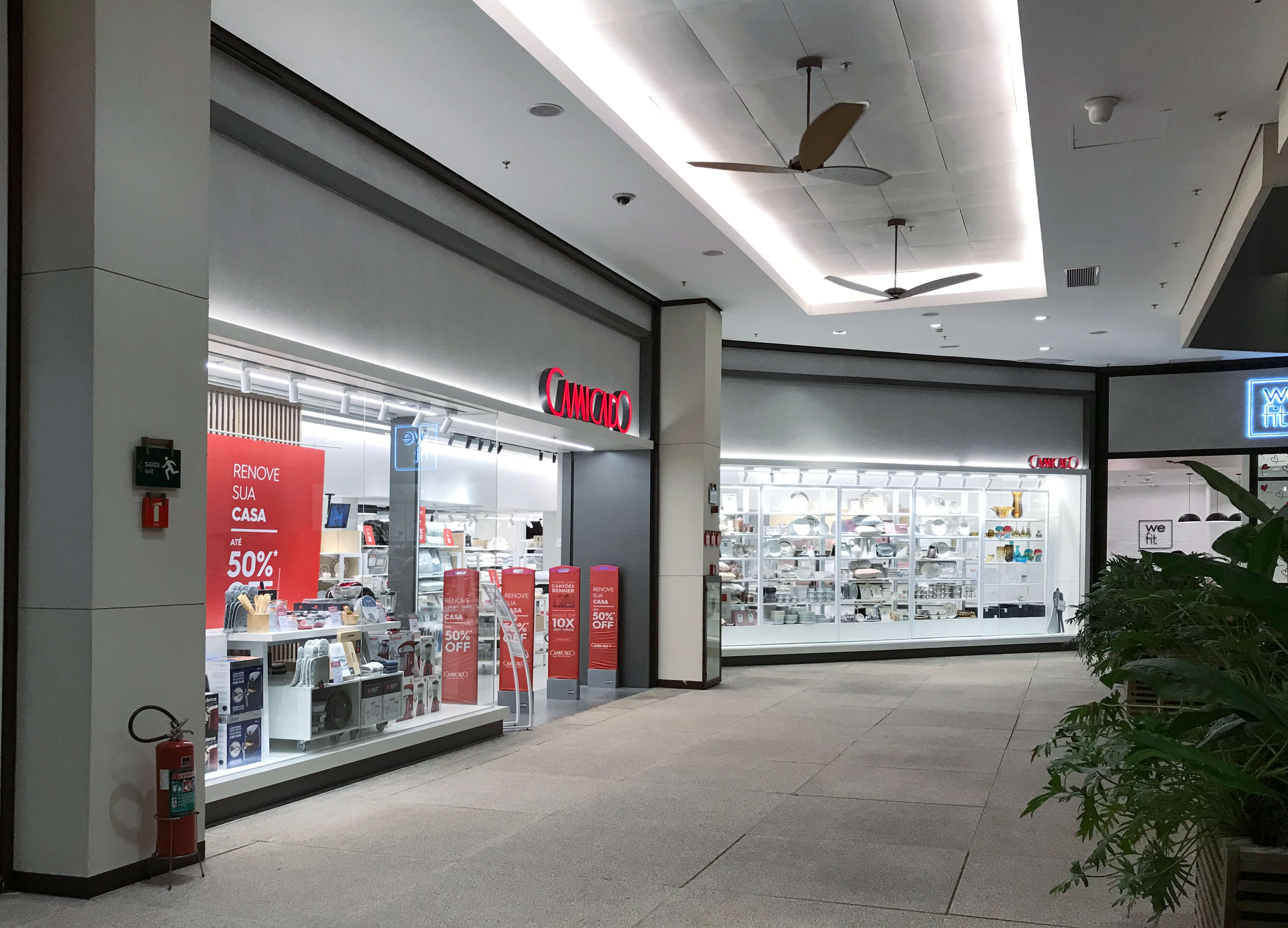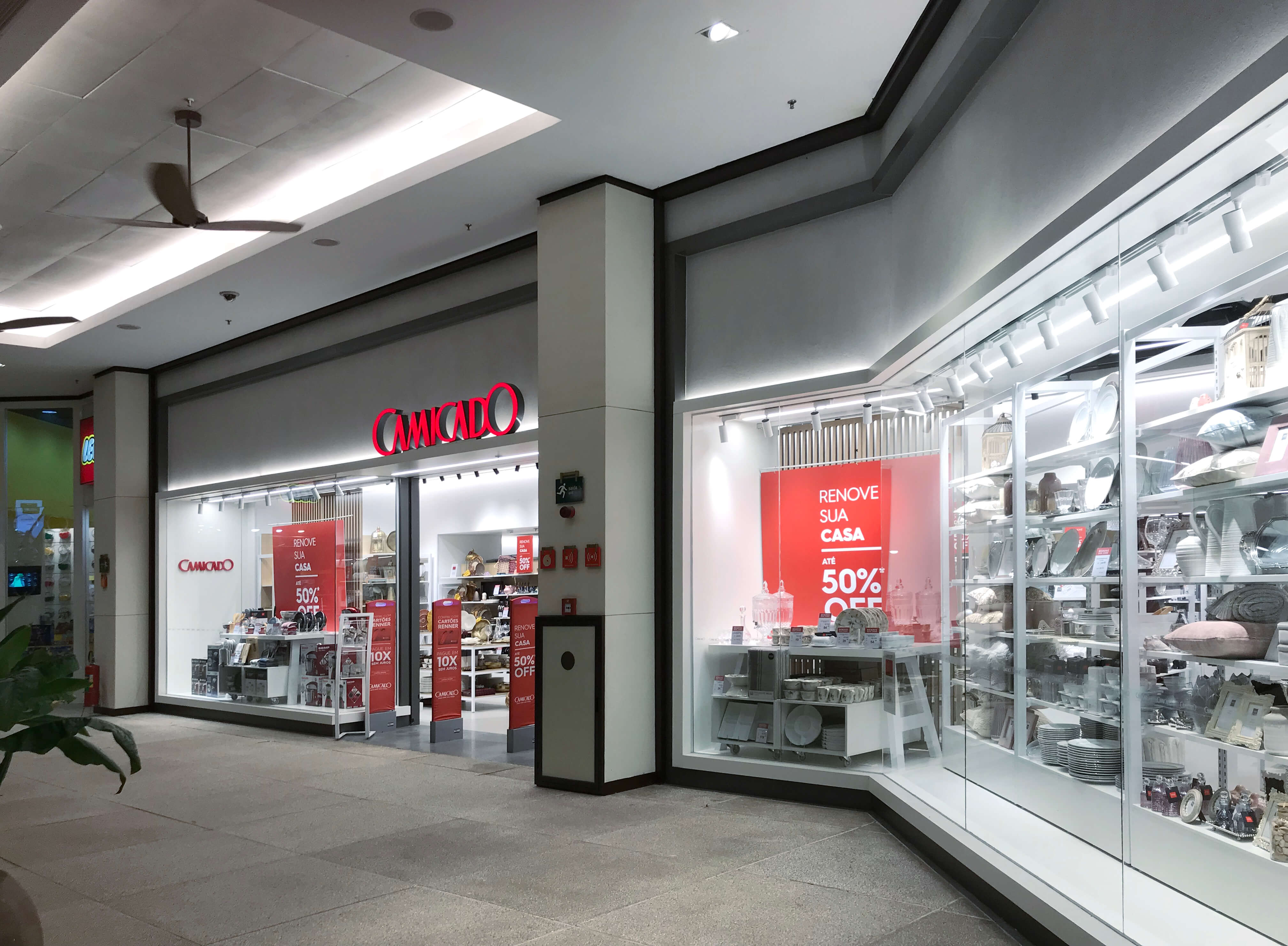 Adjustments to support the store program
After performing studies, we realized that it would be advantageous to not include the mezzanine. In contrast, we adapted the shop necessities' program, reduced the staff area to the minimum necessary and chose to prioritize expanding as much as possible the area where the products are exposed.
Ceiling height
To deal with the reduced room's height due to the MEP systems, the HVAC project was planned since the beginning so that there were no ducts going through the ceiling. We designed the project so that these crossings occur in the edges, close to the walls, creating fake shafts above the exposing furniture and placing the ventilation frames on the walls.